You probably recycle the plastic from your water bottles, soda bottles and other common products packaged in plastic. However, you probably don't know where that plastic goes after it leaves your recycling center. Recycled plastic can make a re-appearance in many products common to daily household use, and can even be turned into industrial or building products.
Plastic Film
Recycled plastic can be turned into plastic film. Plastic film can be easily recognized in the walls of greenhouses, which are constructed of recycled plastic. Plastic film does not usually stay as film. Once it is turned into film, the film can be formed into a variety of objects, including plastic lumber and lawn furniture. Most plastic film sheets are not made entirely of recycled plastic. Most recycled plastic sheets are comprised of a sheet of recycled plastic and a sheet of brand new plastic pressed together. The use of new plastic helps create a stronger plastic sheet that is less likely to break or become sun damaged.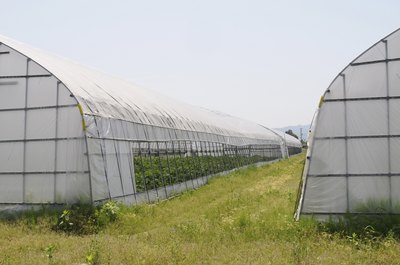 Sleeping Bags
Likely, the plastic from the soda and water bottles you recycled might be turned into the filling that keeps a sleeping bag warm. The plastic filling is sewn inside the fabric to create air pockets which keep the inside of the sleeping bag warm, even when the outside is very old. The same type of plastic filling is also used in insulation clothing such as jackets and vests. In addition to insulation, the plastic from water bottles is also woven into polyester carpet.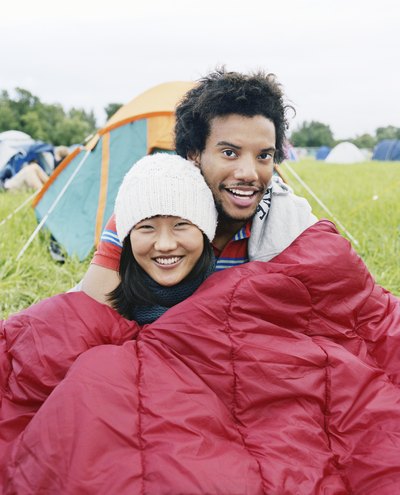 Plant Pots
The black plastic plant pots you get on the plants you buy at the nursery are recyclable. If you recycle your plastic plant pots and frequent the nursery, pieces of your old plant pots may reappear in your life as new plant pots. This is because the black plastic pots are usually recycled, very simply, into more black plastic pots for the nursery.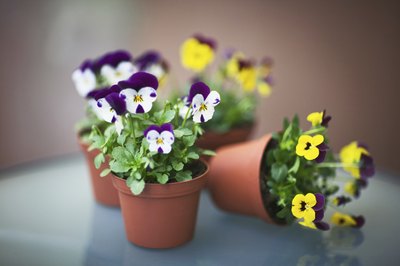 Books
Don't make the mistake of confining recycled plastic. Recycled plastic can be formed into a variety of materials that you would not expect. Recycled plastic can even be turned into a book. According to Re-Source's guide to the uses of recycled plastic, some books are printed with new technology that allows thin pages to be made of recycled plastic.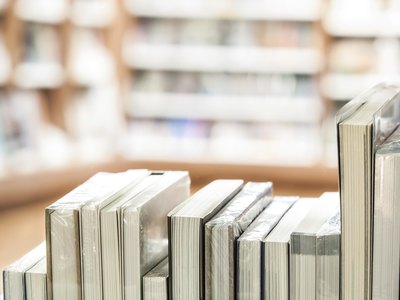 Playground
Recycled plastic can be turned into the playground equipment you see at your local park. Playmart is a company that builds playground equipment for children which has been made with recycled plastic. According to their website, Playmart makes playground equipment out of recycled milk jugs. Recycled plastic also can be used in the safety material surrounding the playground area, which can also contain recycled rubber from old tires. Recycled plastic is also used in many outdoor storage tubs which might be used to store playground toys.