The look and style of a coffeehouse is often just as much of a reason for a person to go there as the coffee you serve. With the right coffeehouse decorating ideas, you can make your coffeehouse a hot spot in your town. Take the time to plan ahead and coordinate design ideas so the entire coffee shop matches. If your coffeehouse is already open, consider shutting down for a day to make the changes instantaneous as opposed to disrupting business for weeks to do it gradually.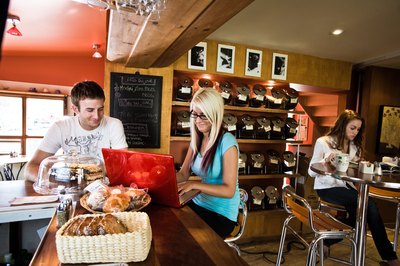 Color
The colors of any shop are important and give the first impression when customers walk in the door. Because of the nature of a coffee shop, your customers may spend hours there. Try using rich colors that are medium to deep but not necessarily dark. Often a medium blue can be used with a deep green, or a medium brown can be matched with a maroon. Wallpaper is a quick way to add texture and bring intricate designs to the shop.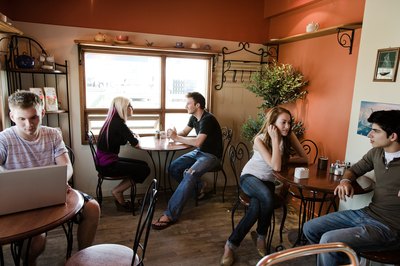 Walls
Decorate the walls with items that reflect the feel of the coffeehouse. Consider hanging for sale artwork, drawings or paintings from a featured, local artist. You can also have an area to list posters for upcoming theater shows in your area or keep a collage of Polaroid pictures of customers. If you have the space, think about hiring a professional mural painter to paint images of coffee beans, cups or desserts to fully engage your customers in the feel of the shop.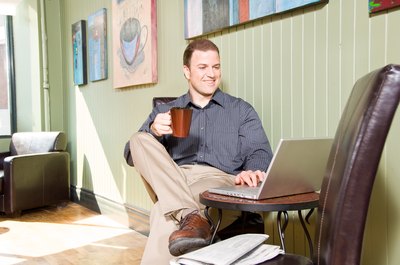 Windows
If you have windows facing a busy street, you'll want to dress the windows to give the look of privacy while leaving them somewhat open for passersby to see inside. Often sheer draped valances work, or use colorful shutters along the sides of the windows. If your coffeehouse doesn't have windows, you may want to hang large mirrors spaced out in a row along one large wall. Place a windowsill shelf along the bottom, and add curtains along the top and sides.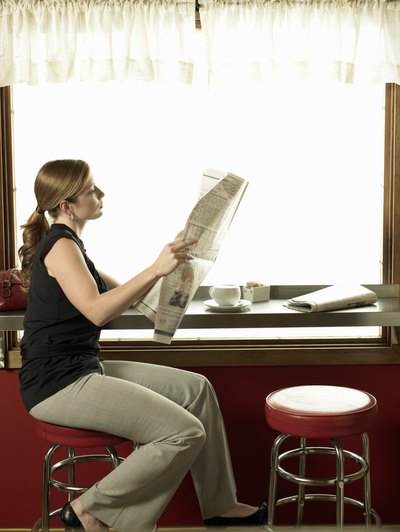 Coffee Themes
Express the coffee theme with framed images or photos of coffee bean processing along the coffeehouse walls, or hang botanical drawings of coffee plants and beans. You can also make the shop's decor revolve around coffee mugs, either hung along the top of the wall like a border or resting on a narrow shelf. A further option is to choose to display vintage logos of coffee companies or display antique coffee cans.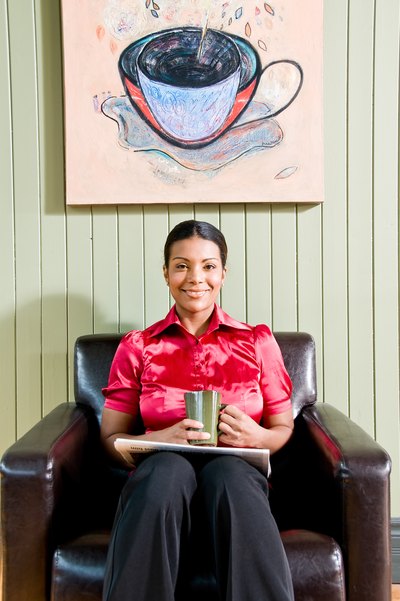 Atmosphere
As you work to decorate your coffeehouse, consider the other aspects of your atmosphere. Pay careful attention to the type of music you want to play for your customers, and determine if you want a peppy beat or soft and relaxing sounds. You'll also want to be sure to have a good supply of electrical outlets to draw in writers and students. If necessary, you may want to consider building a bar area along one wall with outlets to give your longer-term patrons their own work space.