Although malic acid isn't considered essential because your body makes its own supply, the nutrient is widely available and readily absorbed from food. A catalyst for quick, efficient energy production, malic acid is a natural part of many fruits and vegetables as well as a synthetic addition to a variety of processed foods.
Natural Sources
Apples owe their tart undertones to malic acid, which is sometimes called "apple acid" because the fruit is one of the most concentrated sources. Malic acid is the main acid in other pome fruits too, including pears. It's also the primary acid in bananas, grapes, cranberries and stone fruits like peaches, nectarines, apricots, plums and cherries. Citrus fruits, figs, several kinds of berries, rhubarb, broccoli, carrots, potatoes, tomatoes and peas are other significant sources.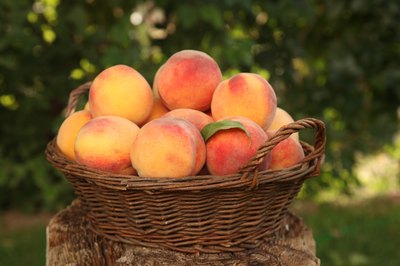 Processed Foods
Synthetic malic acid -- which is chemically distinct from the organic form -- is generally recognized as safe by the U.S. Food and Drug Administration. Although it's valued for its ability to enhance other flavors, it's mainly used as an acidifying agent. Malic acid is widely added to wine, carbonated beverages, calcium-fortified beverages, bottled tea, sports drinks, fruit-flavored drinks and powdered drink mixes. It's also used in canned tomatoes, fruit fillings, jams and preserves, ice cream, candy and some baked goods.