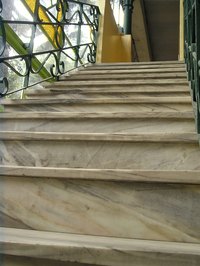 Information technology supports your company's core function. What IT has in common in every industry is that technology is needed to make a company successful. Every company needs parameters by which IT services are offered and the manner in which they are executed. Without this understanding you will have an inconsistent level of IT support and service.
What Are IT Policies?
IT policies are a series of guidelines by which an organization communicates the nature of IT service provided, how the service is to be provided and the ramifications of not following the procedures. Every organization typically has a series of IT policies, whether formally adopted in writing or informally by word of mouth. IT policies tend to have more weight and credence when adopted formally and recognized throughout an organization.
What Are IT Procedures?
Procedures are a series of steps by which IT policies are enacted, whether it deals with the process of submitting requests for support to how complaints are filed. IT procedures support the policies that IT departments or organizations adopt. For example, if it is a policy for your IT department to return emails within two business hours, the procedure to support this policy may be for the IT staff members to carry smartphones while at work.

How to Create IT Policies?
In an ideal situation, you will have the ability to have direct input in this process. One recommendation is to determine what is most important to your organization as it relates to IT services. One way is to look at your company's mission and vision statement. The mission statement describes who you are as a company and who your customers are. The vision statement points to the organization's goals. Embrace these statements and begin the process of developing policies that support them.
How to Create IT Procedures?
Once you have your policies, you can begin to look at the process by which you are going to offer and support them. Your procedures could very well include non-IT areas within your company. For example, if you are creating a process to establish computer accounts for new employees, you will need to have human resources involved if for nothing else, to inform you when new employees are going to start working.
Relavance of IT Governance
According to the IT Governance Institute, "IT governance and the effective application of an IT governance framework are the responsibilities of the board of directors and executive management." IT governance basically states that instead of IT departments solely being responsible for making decisions that affect an organization, that vested parties, such as directors, management and other customers, all have a way to provide input in IT decisions.
If your company embraces the concept of IT governance, then those parties involved in decision making should have a voice in the creation of IT policies, which in turn affects the development of IT procedures.
Tips on How to Start
Take the time to talk to your customers, both upper management and line staff. This will give you a clear idea from the top down what the expectations exist of IT. Take this information and use this as the starting point in the creation of IT policies and procedures.
Don't reinvent the wheel--research examples of policies and procedures. There are a number of sites that offer to sell you templates of both. Don't forget that your policies and procedures should reflect your organization. No two companies are the same, regardless of the products or services offered. Your IT policies and procedures should reflect this.