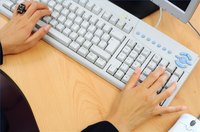 The American dream of Generation Y has changed. Though the dream of becoming a homeowner with a happy family may still stand, it seems the dream of climbing up the corporate ladder has been obliterated. The corporate dream has slowly been taken over by aspirations of owning a lucrative Web-based businesses. After all, who in their right mind wouldn't like to own a business that requires little start-up costs or overhead and offers potential for big profits.
Blogging
Examples of some notorious six-figure bloggers are Darren Rowse (ProBlogger.net), Steve Pavlina (StevePavlina.com), John Chow (JohnChow.com) and Yaro Starak (Entrepreneurs-Journey.com). Many aspiring bloggers believe, "If I build it they will come." Well, that just isn't the case when it comes to blogging as a business. In order to succeed as a pro blogger, you have to provide content that contains valuable information or entertainment. Additionally, you have to know the basics of SEO (Search Engine Optimization) and Social Media Marketing to market your blog. Blogging isn't for everyone, but those who succeed have a generous income coming their way each month.
Affiliate Marketing
Affiliate marketing is the dream business for online entrepreneurs who are strapped for cash but have a good work ethic. Contrary to common belief, affiliate marketing is not a get-rich-quick scheme. In order to play with the big boys who earn well over six figures per year, you have to be willing to put in long hours and lots of hard work without a guaranteed income. Earnings certainly won't start flooding your bank account overnight, but if you work hard enough and smart enough, you eventually will see a successful affiliate marketing business spring into fruition.
Copywriting
What do Bob Bly, Steve Slaunwhite, Peter Bowerman and Chris Bibey have in common? They're highly successful copywriters. Chris Bibey reported earning over $10,000 just for the work he completed in June 2008. You, too, can create a lucrative Web-based copywriting business by targeting small businesses and entrepreneurs in need of copy. The most common copywriting services that you can offer are sales letter writing, sales page copy and e-mail marketing copy, Of course, before you start a business as a copywriter, you'll have to learn the ropes of copywriting. Fortunately, all four of the copywriters mentioned above have written books about getting into the business; Chris Bibey even allows readers to download his eBook free of charge.
Web site Designing
Web site designing has emerged into a lucrative online-based business. You can start your Web site designing business for a relatively low cost. Your only immediate start-up costs are Internet access and Web site hosting. As a Web site designer, you design blogs, information Web sites and e-commerce stores for clients. These services are commonly priced from $700 to more than $3,000. If you charge on the high end of the scale, just by taking on three clients each month you'll earn $9,000 each month or $108,000 annually. Not too shabby for a business that costs just about $25 to start. Additionally, you can create passive income by creating premade Web site and blog templates that customers can buy.
E-commerce Web site
Though owning a Web-based business isn't considered traditional by any means, the most traditional method of starting a business online is an e-commerce store. E-commerce businesses stand to be more lucrative than brick-and-mortar stores because you can eliminate or drastically decrease the cost of overhead. As with all retail businesses, you'll have to conduct proper market research to stock products that are in demand and create a marketing scheme. Though branding is important to every business, it is imperative to the success of an e-commerce business. Invest in a Web site designer to create a logo and a Web site design for your Web-based store.