There is little doubt that smoking is bad for your health, but you may not understand exactly how it affects you adversely during your daily routine. Even while exercising, smoking takes its toll on your body through its effects on the cardiovascular system, increasing stress on the body as well as the likelihood of a medical emergency. Smoking can prevent you from achieving optimal gains from your fitness regime.
(Quim Roser/iStock/Getty Images)
Exercise can be difficult enough without placing addition burdens on your body. If you smoke, your training endurance can be reduced by up to 10 percent. Smoking affects your perception of the difficulty of any given exercise and can slow your progress and create frustration over the course of an exercise regime.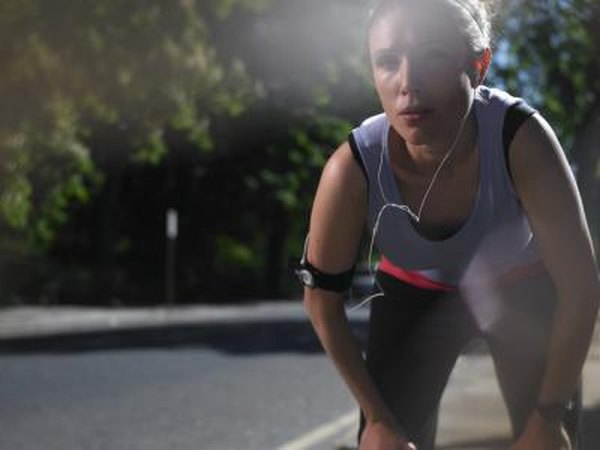 John Howard/Digital Vision/Getty Images
Another adverse effect seen by combining smoking and exercise is the additional strain placed on the heart. As less oxygen is reaching your tissues thanks to voluntary intake of carbon monoxide, your heart has to beat even faster to keep your body adequately supplied with oxygen and nutrients. According to Gabe Mirkin, M.D., increased stress on the heart leads to an increased risk of a heart attack.
Fuse/Fuse/Getty Images
Carbon monoxide's stifling effect on your body's oxygen supply can adversely affect more than your performance in the gym--it can also affect your fat loss efforts. Adequate bloodflow to the body's tissues is necessary during exercise to carry out the process of fat oxidation. Thus, smoking can impede your fat loss efforts by interfering with bloodflow to stubborn areas.
Stockbyte/Stockbyte/Getty Images
Impeded oxygen transport to your tissues caused by the carbon monoxide in smoke can negatively impact your ability to gain muscle. The speed at which muscle tissue is repaired following exercise affects your maximal expected rate of gain. In other words, your body cannot possibly begin building new muscle until it has first repaired the old. Thus, impeding bloodflow can reduce your overall potential muscle gains.
According to Dr. Stanton Glantz, a professor of cardiology at UC San Francisco, the process of reversing the damage caused by smoking begins quickly. Only a week or two after your last cigarette, you will notice increased endurance and improved recovery. Thus, it is never too late to kick the habit and start down a new path toward improved health.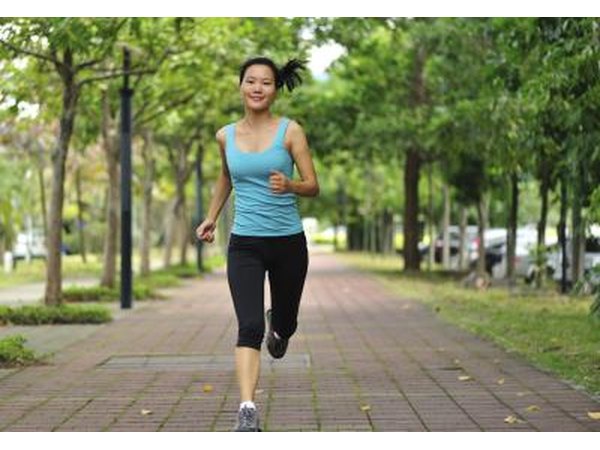 gofugui/iStock/Getty Images
Promoted By Zergnet