Zyrtec is an antihistamine that provides all-day relief from indoor and outdoor allergy symptoms and cold symptoms such as sneezing, watery or itchy eyes and runny nose. This drug also treats itching and swelling caused by hives. Zyrtec works by blocking the chemical histamines triggered by allergies, colds and hives. Zyrtec, taken orally as tablets, chewables and syrup, contains two active ingredients and other inactive ingredients.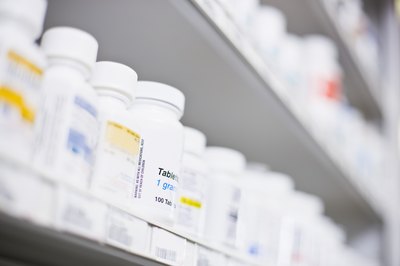 Active Ingredients
Zyrtec's two active ingredients are 5 mg of cetirizine hydrochloride and 120 mg of pseudoephedrine hydrochloride. Cetirizine HCl, the antihistamine, is a white, crystalline water soluble powder that activates when taken orally. The American Academy of Family Physicians website says antihistamines block histamines that cause symptoms. Pseudoephedrine HCl, the nasal decongestant, reduces inflammation in the nose's membranes to help you breathe better. Pseudoephedrine has a slight odor and appears white or off-white. These two ingredients work together to treat allergies and colds.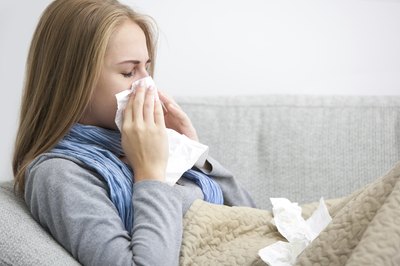 Inactive Ingredients
Inactive ingredients do not treat symptoms. These ingredients are used in the production of medications. Inactive ingredients in Zyrtec make it palatable and help it dissolve at the right speed so that active ingredients can treat symptoms. RxList website lists the inactive ingredients in Zyrtec. These ingredients include colloidal silicon dioxide, croscarmellose sodium, hypromellose, lactose monohydrate, magnesium stearate, microcrystalline cellulose, polyethylene glycol and titanium dioxide.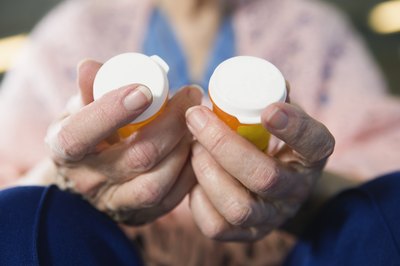 Side Effects
Side effects of Zyrtec include drowsiness, dry mouth, stomach pain, diarrhea and vomiting. Serious side effects include hives, breathing difficulty, swelling in the face, lips, tongue and throat, rapid heartbeats, hyperactivity, restlessness vision problems, confusion and hives. The U.S. National Library of Medicine website says serious side effects could be a sign of an allergic reaction, and you need to get emergency treatment. The website says you and your doctor can report serious side effects to the Food and Drug Administration MedWatch Adverse Event Reporting program on the FDA website or by calling (800) 332-1088. Tell your doctor if you are allergic to any medications.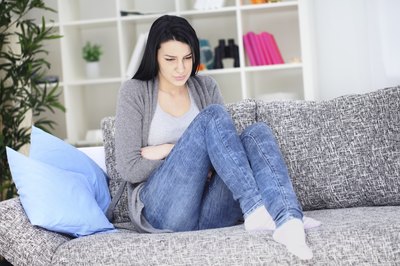 Dosing Information
Follow dosing instructions outlined by your doctor. Take Zyrtec once a day around the same time every day. You can take it with or without food. Talk to your doctor or pharmacist if you don't understand any information on the packaging. The U.S. National Library of Medicine website says not to double dose if you forget to take your medicine. Do not drink alcohol while taking this medication or drive or operate machinery.
Medications and Health
Tell your doctor if you are taking antidepressants, anxiety medications, seizure medications, other cold or allergy medications, sleeping pills, over-the-counter medications, vitamins and herbal supplements. According to the U.S. National Library of Medicine website, inform your doctors about any kidney or liver conditions or if you are pregnant or breastfeeding.