There are numerous causes of muscle tendon pain, which can affect more than one muscle as well as ligaments, tendons and tissue. Some causes are self-induced, such as exercise injuries, while others are physiological, such as fibromyalgia and myopathy.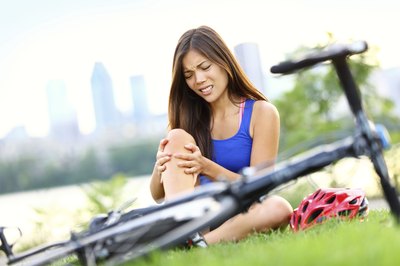 Injury, Overuse and Repetition
Muscle tendon pain can result from injury and overuse caused by physical demands placed on the body. Tendon pain often involves multiple muscles because of too much activity or repeated use. Repetitive acts, such as typing at a computer or heavy lifting, can cause muscle tendon pain because the movements affect the joints and cause inflammation.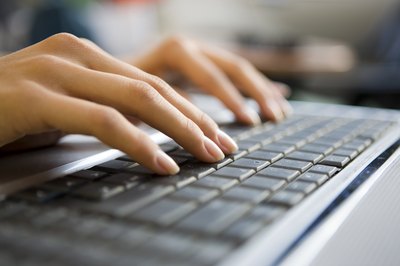 Disorders
Some disorders, such as lupus and fibromyalgia, affect the soft tissues of the body, resulting in chronic pain, fatigue, weakness and insomnia. There are many other disorders that involve muscle and tissue pain—including polymyalgia rheumatica and myopathy—that restrict movement because of chronic pain, stiffness and inflexibility. Consult a rheumatologist or your physician if you experience these symptoms, so that he can do blood and other tests to pinpoint the exact problem.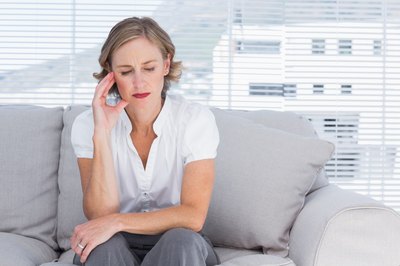 Tendonitis and Bursitis
For many people who have muscle or tendon pain, the onset comes on quickly and becomes more painful with movement. This is often due to the tendons and bursae in the joints. Tendons are bands of thick tissue that attach muscles to bone but they lack elasticity, and can be easily pulled during movement. Tendonitis is the inflammation or irritation of the tendon(s); the condition can vary and may result in aches, pain and stiffness.
Bursitis is the inflammation or irritation of the bursae, the small sacs that prevent friction between your bones and muscles. When this inflammation occurs, it can increase muscle tendon pain in the body.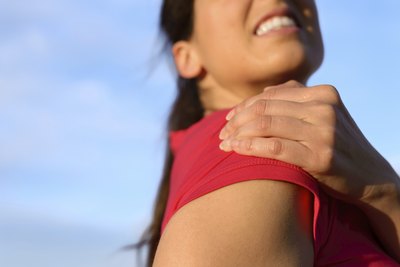 Carpal Tunnel Syndrome
Carpal tunnel syndrome occurs in the wrist when tendons become enlarged and nerves are pinched. This places stress on the nerves and tendons that reach the fingers and muscles going to the thumb. The syndrome is caused by repetitive motions, including typing on a keyboard or working on an assembly line.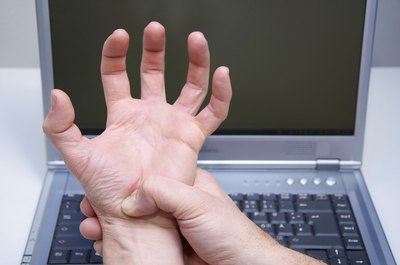 Cysts
Muscle tendon pain can also be caused because of an abnormal flow of fluids surrounding the joints. Ganglion cysts can develop on the hand, foot or wrist, with the most susceptible people being athletes such as tennis players or runners. Many cysts cause a dull, aching sensation in surrounding muscles because of the added pressure.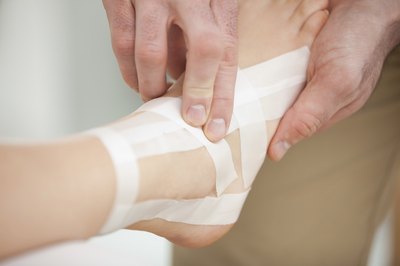 Muscle Cramps
Cramping muscles are uncontrollable and are caused by spasms of the muscle. Although this can happen throughout the body, the muscles of the calf are especially prone to this condition. Muscle cramps usually resolve on their own, but can also be circumvented through regular exercises, balanced nutrition, and balancing electrolytes. However, muscle cramps can also be a sign of another medical problem, such as a narrowing of the arteries, which is normally indicated by cramping that lasts longer than a few minutes.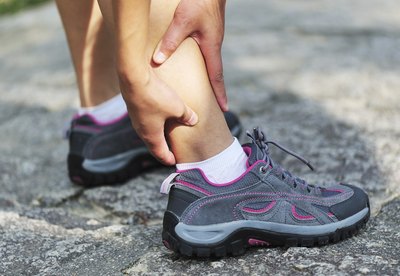 Neuromuscular Disorders
Muscular dystrophy is a disorder that affects the neuromuscular system, causing degeneration and weakness. There are approximately 60 diseases that are also included in the class of neuromuscular disorders, many of which cause irreversible damage and wasting of the muscle tissue.