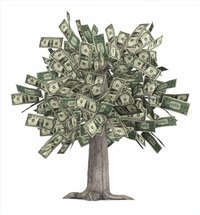 The stock market is a constantly changing and ever evolving system. The only way to properly buy stocks is by implementing a sound routine of steady research and careful planning. Every decision made when working with the stock market carries the risk of generating a loss on your investment. Knowing the basics of what to look for will assist you in making good buying decisions.
Growth vs. Value
The two most common approaches to stock market investing are investing for value and investing for growth. The best stocks to invest in will be those of companies that show signs of consistent company growth and generation of ideas that consistently grow the companies' value. Growth stocks grow quickly, show sometimes meteoric increases in price, and generally have higher price-to-earnings ratios than value stocks. Value stocks are steady performers that show consistent growth in earnings and often pay handsome dividends; their P/E ratios generally are lower than those of growth stocks.
Research
To research a stock's growth and value, you need to investigate its quality and profitability. To do this, study a company's financial statements, such as quarterly earnings reports, annual reports and disclosures to the federal Securities and Exchange Commission. In addition, pay careful attention to financial news sources such as newspapers, TV news, magazines, and websites to stay abreast of the current financial climate. A major change or event involving a company or even a major national or global event can greatly change the price of a stock.
Warning
When it comes to buying stocks anyone who has a vested interest in financial gain wants to buy a stock at its lowest price and sell it when it reaches its peak. But even financial professionals have trouble doing this. A common mistake made among investors is reasoning that a lower-priced stock is less expensive than a higher-priced stock. Actually, it may be relatively more expensive based on earnings.
Buy and Hold
Stocks are usually looked at as a long-term investment. It takes time for a company to grow and become successful financially. A buy-and-hold stock strategy allows you to wait for a stock to reach its price potential. A stable of companies that steadily grow in profit is considered to be the backbone of any sound investment strategy. This allows for some risk-taking investments to be made if desired.
Buy and Sell
A buy-and-sell strategy of buying and selling a stock within a short time frame can capitalize on a quick run-up in the stock's price. The possibility of turning a fast profit is there, but there is an equally strong possibility that the stock may plunge in a volatile market. Keep in mind, too, that turning over stocks quickly for profit generates capital gains that may have unwelcome tax consequences at the end of the year.