Responsible for the green color in plants, chlorophyll is to plants what blood plasma is to human beings. Easily digestible, liquid chlorophyll is rich in calcium, magnesium, manganese, phosphorous, selenium, zinc and potassium and also contains vitamins A, C and E. Considered a whole food, liquid chlorophyll purifies the blood and removes toxins from the digestive system.
Blood Purification
According to "Prescription for Nutritional Healing," liquid chlorophyll is an essential part of any blood purification therapy. Cleansing toxins from the blood, liquid chlorophyll also adds important nutrients to the blood and builds up red blood cells. Taking liquid chlorophyll even inhibits cellular damage caused by radiation.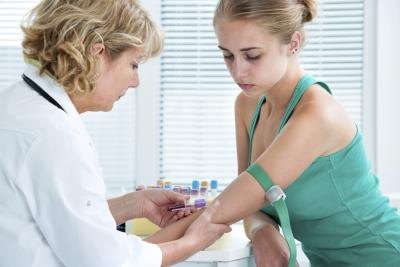 Detoxifying Agent
By ridding the intestines of stored toxins, liquid chlorophyll is useful in cleansing and regulating the digestive system. Liquid chlorophyll works by attaching itself to the impurity and releasing them into bodily fluids. Drinking about 2 liters of water per day will aid in the detoxification process which is said to take about two weeks.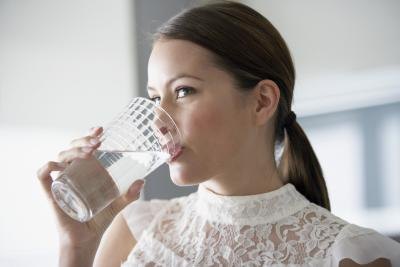 Immune System Support
Since chlorophyll contains antioxidants, it has properties which protect cells from damage and promotes healing. Liquid chlorophyll is said to strengthen the immune system and may be especially helpful for those who are undergoing chemotherapy treatment for cancer. The high calcium content in liquid chlorophyll makes it especially beneficial for those who have bone disease, hip dysphasia and arthritis.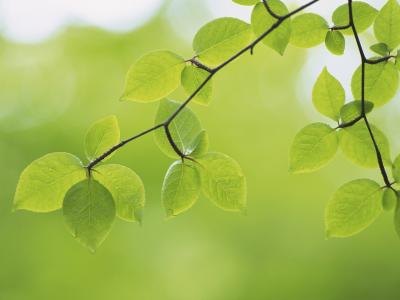 Fresh Breath
Liquid chlorophyll balances the alkali levels in the stomach and is said to deodorize the entire body. People who struggle with bad breath may benefit by using chlorophyll as a natural breath freshener. Adding one tablespoon of liquid chlorophyll to ½ cup of water may be used as a mouthwash or gargle.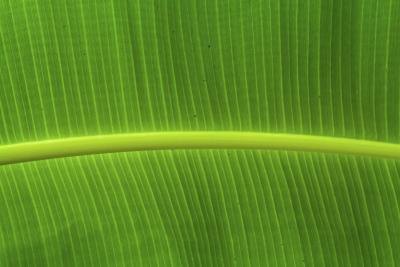 Recommended Dosage
Taking liquid chlorophyll on an empty stomach is recommended so that assimilation isn't slowed down by other foods. Overdosing on liquid chlorophyll isn't possible since it is essentially, a vegetable. Nevertheless, adding 1-3 tablespoons of liquid chlorophyll to one glass of water or juice is recommended.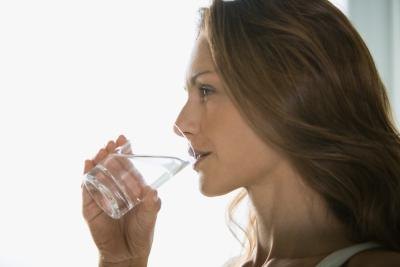 Natural Chlorophyll Sources
Liquid chlorophyll which is sold in health food stores is either extracted from alfalfa, algae, spirulina, wheatgrass or barley grass. Known as "green drinks," fresh juices which are made from a combination of these sources cleanse the body of pollutants, provide quick energy and have an overall rejuvenating effect on the body.