Excedrin is a popular over-the-counter pain reliever used to treat headaches (including sinus and tension headaches) and migraine headaches. The medicine was the first non-prescription medication to gain approval from the FDA (Food and Drug Administration). As with any medications, some possible side effects are associated with taking Excedrin.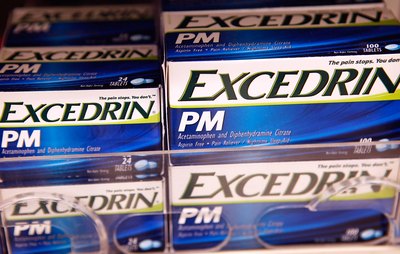 Common Side Effects
Several common side effects are often associated with Excedrin. These side effects are not considered serious, as they tend to go away quickly as the body adjusts to the medicine. Excedrin capsules often cause stomach upset, nausea, and heartburn. The sinus headache version of Excedrin often causes excitability, dizziness, lightheadedness, diarrhea, constipation, appetite loss, anxiety, nausea, vomiting, difficulty sleeping and weakness. Should these side effects worsen or not go away, medical attention might be necessary.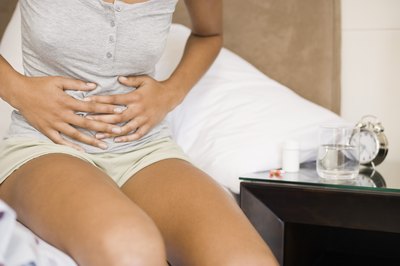 Serious Side Effects
Some serious side effects could potentially be due to Excedrin use. In situations of serious side effects, it is crucial to seek immediate, emergency medical attention. The sinus headache form of Excedrin can cause extreme dizziness, headache, lightheadedness, irregular or rapid heartbeat, darker colored urine, problems with urination, loss of ability to urinate, mental or mood changes, hallucinations, changes in vision, stomachache, and yellowing of the eyes or of the skin. The capsules can lead to abnormal exhaustion, throwing up blood, pale colored stools, loss of hearing, passing out, bloody or black colored stools, confusion, disorientation, and ringing in the ears. Someone experiencing any of these symptoms should seek medical attention.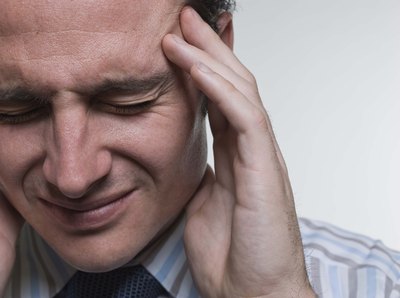 Allergic Reactions
Allergic reactions are also considered to be possibly dangerous side effects of Excedrin. In cases of allergic reaction, it is necessary to seek medical help as soon as possible. Some signs of allergic reaction to Excedrin are itchiness, trouble breathing, swelling of the tongue, lips, mouth, and face, skin rash, chest tightness and breaking out into hives.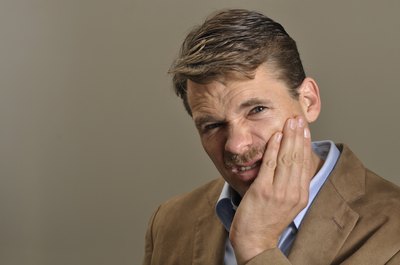 Warnings
Some people should not take Excedrin. These include those who have liver disease, those with NSAID (non-steroidal anti-inflammatory drug) allergies (such as Motrin, Advil, Lodine, and Aleve), those who have recently dealt with intestine or stomach bleeding, those who have dealt with major allergic reaction to aspirin, and people with asthma.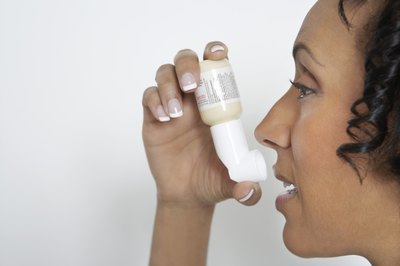 Caution
Some people should exercise caution when it comes to using Excedrin. Detail your medical history (as well as present conditions) to your doctor, particularly if you have seasonal allergies, fever (with stiffness of the neck), gout, diabetes, bleeding disorder (such as hemophilia), heartburn, stomach pain or stomach ulcer.