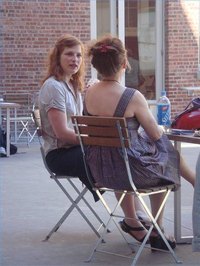 A good way to start investing is to start or join an investment club. As long as members understand the rules of their group, they can have fun while building their financial portfolios and learning about investing. This type of organization is not designed to get rich quickly; it's for people who want to build a solid stock portfolio for a sound financial future. Rules for each club could include every aspect of the organization, from investing strategies to maintaining order.
Size
Most clubs have rules that limit their size with clear policies about other people joining once the club has been formed. Openings are often filled by family members or very close friends of one or more members. Most clubs have an average of 12 to 15 members.
Time and Place
Members of each club need to agree on where, when and how often to meet. Rules are usually set on missing meetings and how members can obtain information if they're unable to attend.
Club Name
It's a good idea to come up with a name for the group. It can be serious and related to finances, or it can be fun and whimsical. The group name often reflects the personality of the members and tone of the club.
Partnership Agreement and the Securities and Exchange Commission (SEC)
For tax reasons, the group should set itself up as a legal partnership. The agreement should be drawn up by an attorney, then reviewed and understood by all club members. Investment clubs generally do not have to register with the SEC, but each club should determine whether or not they need to.
Monthly Contribution
A minimum monthly contribution should be established. This amount can be large or small, depending on what the members can afford.
Club Goals
The ultimate goals of the organization should be stated clearly and written in a document for each of its members, so everyone is on the same page and can do their research in an educated and more proactive manner.
Meetings and Additional Rules
To maintain orderly meetings, an agenda should be set and distributed to all members. Although it's fine to socialize and enjoy getting together, the business part of the meeting should be handled first in order to reach the objective. Each organization can add rules that are suited to the members. Some issues that might require rules are confidentiality, officers, bringing in outsiders for assistance or educational opportunities.