The scars that remain after acne breakouts heal can be a cause for self-consciousness and general frustration. Scars are a constant reminder of your acne-prone past and you'd like to find a way to get rid of them for good. Lucky for you, there are options. Advancements in medical technology have paved the way for revolutionary treatments that are designed to erase acne scars on the skin. The downside? Few of these treatments are covered by traditional insurance, meaning you'll have to pay out of pocket for these treatments and procedures.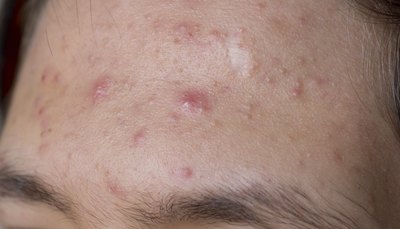 Prescription Topical Treatments
If you have minor acne scars, then doctor-prescribed topical treatments are likely the most cost-effective choice for you. These topical treatments are only available from the pharmacy and contain active ingredients like Tretinoin (Retin-A) or Alpha-Hydroxy acid. If you have health insurance, then your cost depends on your co-pay amount for prescriptions.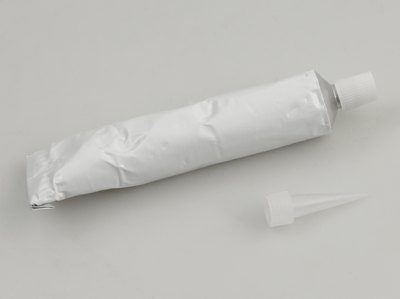 Microdermabrasion and Dermabrasion
Microdermabrasion is quickly becoming the go-to treatment to erase more severe acne scars. The treatment consists of a compressor, pump and suction device that works to gently exfoliate the top layer of facial skin. This procedure can either be done at a spa or with an at-home kit, and the cost varies depending on the location of the procedure. If you have a microdermabrasion facial at the spa, then the cost will run anywhere from $30 up to $1,000 or more. At-home kits are usually more cost-effective, ranging from $20 to $200, depending on the name brand and quality of the product. Dermabrasion involves using a wire brush to vigorously slough off the top layer of skin. This heavy-duty procedure is usually only done in a dermatologist's office and will cost anywhere from $500 to $3,000 or more, depending on where you live.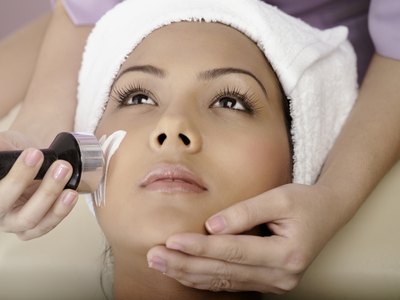 Chemical Peels
Chemical peels consist of a chemical solution that is rubbed onto the face, causing the top layer of skin to blister and peel off (much like a sunburn). Once it has done peeling, the smoother skin underneath is revealed, without acne scars. Like dermabrasion, this procedure can only be effectively done in a qualified doctor's office. The cost for the procedure ranges from $100 to $1,000.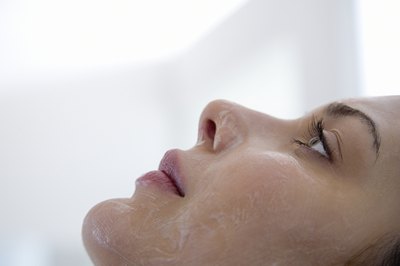 Laser Resurfacing
Laser resurfacing treatments are the latest in acne scar treatments and involve using a laser to burn through the top layer of skin and tighten the skin underneath. Because this procedure uses lasers, it requires the talented hands of a professional. You should only have this done in a dermatologist's office and it may take more than one procedure to complete. The cost is anywhere from $500 to $5,000 per treatment, depending on your doctor and area.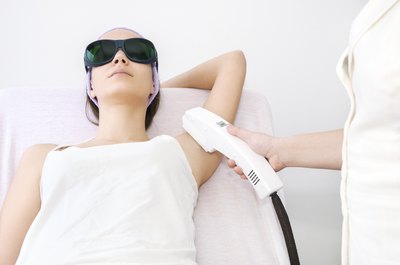 Other Costs
It's important to consider more abstract costs when considering acne scar removal treatments. Abstract costs are costs that aren't directly billed to you by your doctor or pharmacy; instead, these costs include transportation costs (to and from procedures) along with lost wages (from downtime needed to recuperate from your procedure) and mental costs (added stress in your life).