There are four classifications of medications commonly used to treat anxiety disorders, in addition to a few others prescribed less frequently or used as a last resort when the first-line choice isn't working. They all carry the risk of side effects, but some are more severe than others.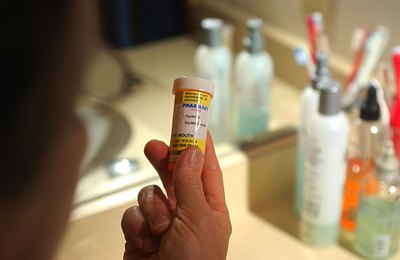 Classifications
The four major classifications of antianxiety medications are benzodiazepines, tricyclic antidepressants (TCAs), selective serotonin reuptake inhibitors (SSRIs), and serotonin-norepinephrine reuptake inhibitors (SNRIs). Others that may be used include monoamine oxidase inhibitors (MAOIs), azapirones, antihistamines, anticonvulsants, noradrenergic agents, and atypical antipsychotics.
Benzodiazepines
Medications in this class induce sleep, relieve anxiety, and relax muscles. This makes them effective for treating anxiety as well as insomnia, seizures or muscle spasms, and agitation. They are also used as premedication for medical procedures to help calm patients. Research indicates that they enhance the neurotransmitter GABA, which plays a role in balancing nerve transmissions. Considered to be safe and effective in the short term, especially for acute episodes of anxiety or panic attacks, benzodiazepines can have serious side effects and are not recommended for long term use. They can cause dependency and over time patients need larger doses to maintain the same effect. The medications in this class are: Ativan, Valium, Xanax, Klonopin, Halcion, Dalmane, Restoril, Serax, Tranxene and Librium.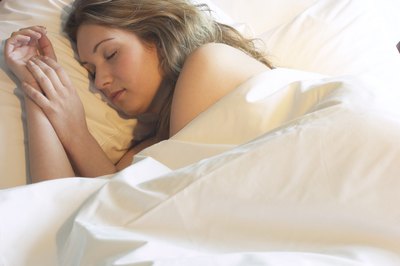 Tricyclic Antidepressants
The TCAs are used primarily to treat disorders that have not responded to other preferred medications. They affect the concentration of serotonin and norepinephrine, which improves the symptoms of anxiety and depression. The TCAs are not addictive, but often have significant side effects such as low blood pressure, urinary retention, constipation, and blurry vision. The list of TCAs includes Adapin, Anafranil, Aventyl, Elavil, Ludiomil, Norpramin, Pamelor, Sinequan, Surmontil, Tofranil, and Vivactil.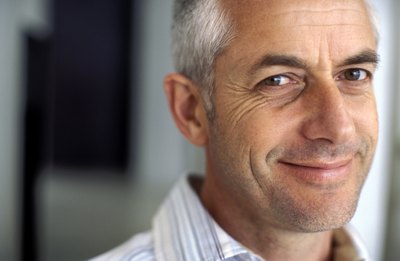 Selective Serotonin Reuptake Inhibitors
SSRIs are called "selective" because they specifically affect one neurotransmitter—serotonin. Nerves communicate with each other through neurotransmitters. One end of the nerve releases neurotransmitters while the other end has receptors to bind them. The space in-between the nerves is called the synapse. Neurotransmitters that remain in the synapse (that do not quickly bind with receptors) are reabsorbed. SSRIs work by slowing down the rate at which serotonin is reabsorbed, making more of the neurotransmitter available for a longer period of time. This increases its impact. The most common side effects are insomnia or sleepiness and weight gain. Like the benzodiazepines, they are also potentially addictive and withdrawal symptoms can occur if they are suddenly stopped. The SSRI medications are Celexa, Prozac, Zoloft, Lexapro, Luvox, and Paxil.
Serotonin Norepinephrine Reuptake Inhibitors
The SNRIs also inhibit the reabsorption of neurotransmitters, but as their name implies, they affect serotonin and norepinephrine. Their side effects include headache, stomach upset, insomnia and sometimes an increase in blood pressure. The SNRIs used for anxiety are Cymbalta and Effexor, Desyrel and Remeron. SNRIs are as effective as SSRIs, and with both classes having fewer side effects, they are often the first line choices.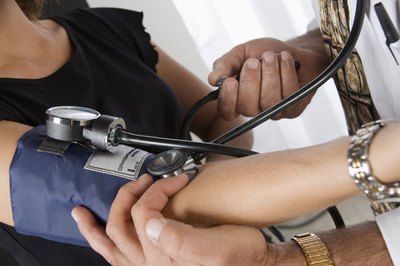 Other Classes
Depending on the patient's symptoms, diagnosis and response to the first line of treatment, physicians may treat anxiety with other medications. Atypical antipsychotics relieve anxiety and are especially useful in treating pervasive thoughts such as worry, but they also have side effects of weight gain and muscle disorders. Buspar—an azapirone—is an antianxiety medication that does not cause many of the side effects possible in other medications. It is not addictive and does not cause sleepiness. The downside to Buspar is that it takes a long time to take effect and it may require a large dose for sufficient symptom relief. While it is effective for mild to moderate anxiety, it does not work well for severe anxiety or panic disorders.