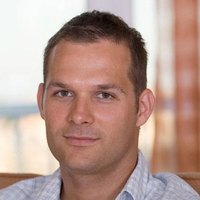 Thinning hair in men and women can be a cause of low confidence and self-esteem. This hair condition can be a result of age, genetics or underlying health conditions. There are many different products that have been proven to help stop thinning hair and even re-grow hair in certain individuals. From herbal mixtures and essential oils to over-the-counter medication and prescription drugs, those who have thinning hair also have many options for treatment.
ORS Temple Balm
This product is typically used by women, who have noticed that their hair is thinning around the edges, mostly due to over manipulation. The balm soothes the nerves, helping stimulate the follicles to regrow hair in those areas. Many individuals have experienced success with this formula, which contains a blend of Horsetail, Menthol and Juniper.
Saw Palmetto Extract
For individuals who are interested in alternative options for thinning hair, many different herbal remedies are recommended. Saw Palmetto extract is one of the most recommended. In a study conducted by Prager N, Bickett K, French N and Marcovici G involving 19 men experiencing thinning hair, 60 percent of the men experienced improvement when taking Saw Palmetto extract. This study was published in the J Altern Complement Medicine, 2002.
Aloe Vera
Aloe Vera is also recommended often and is thought to heal the scalp and stimulate new hair growth. Aloe Vera may be most helpful for individuals with thinning hair due to scalp irritations. There are a number of herbal blends being sold to help individuals with thinning hair, and research must be performed by the consumer in order to determine the likeliness that these products will work.
Minoxidil
Minoxidil is perhaps the most popular over-the-counter treatment for thinning hair and baldness. More commonly called Rogaine, this product was created originally for high blood pressure but came with an interesting side effect; slowing down the process of thinning hair, and even helping some individuals grow more hair. Minoxidil is available for both men and women, and positive results can reverse if individuals stop using the medication.
Prescription Products
Propecia is the most popular prescription medication for thinning hair. Of 9 out of 10 men who tried Propecia experienced results--whether the thinning of the hair decreased, stopped or new hair began to grow. Of 2 out of 3 men who took Propecia actually regrew hair. Propecia is available by prescription, so interested individuals should speak to their doctor in order to determine whether this medication is right for them.