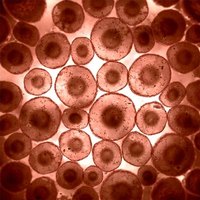 The reclusive Blue People of Kentucky have a genetic blood disorder called methemoglobinemia that manifests as blue skin. The National Institutes of Health report there is no data on how many people are affected by methemoglobinemia, but the most famous incidences are the Blue People of Kentucky and the Lurgan family from Ireland.
The Fugates
According to writer Cathy Trost who has written extensively on the subject, the Blue People of Kentucky are actually members of the Fugate family located in Hazard, Kentucky. During the 1800s, Martin Fugate settled into the area, and despite being blue, married into the Smith family. Against all odds, the Smiths happened to be carriers for methemoglobinemia, which allowed the disorder to be passed onto their children. The family stayed in the area and continued to produce blue children with the last documented case rumored to have occurred in the 1970s.
Dr. Cawein
The Blue People of Kentucky were first diagnosed with methemoglobinemia in the 1960s by Dr. Madison Cawein, a noted hematologist. Folklore maintained the Fugates were blue due to heart disease or lung problems. However, Dr. Cawein's examination found the descendents of Martin Fugate to be in good health, which caused him to suspect a hereditary form of methemoglobinemia. He mapped the family tree, noting which ancestors had blue skin and drew blood from multiple family members for analysis. Dr. Cawein later published a paper on the Blue People of Kentucky in the Archives of Internal Medicine.
Diagnosis
Diagnosis of the Blue People of Kentucky relied on the work of Dr. Scott who had studied Eskimos with methemoglobinemia in Alaska. Dr. Scott's research, reported in a 1960 edition of the "Journal of Clinical Investigation," isolated the exact mechanism of action for methemoglobinemia, a missing enzyme in red blood cells. The absence of this essential enzyme, called diaphorase, allowed the deoxygenated components of red blood cells to build up in the body, giving it a blue cast.
Treatment
The treatment for methemoglobinemia is simple. Dr. Cawein prescribed a blue dye called methylene blue, which causes the body to compensate for the lack of diaphorase. With just a few pills a day, the blue people of Kentucky were able to cure their methemoglobinemia. The treatment is temporary as the methylene blue is excreted in urine, making daily medication necessary to maintain normal skin tone.
Symptoms and Causes
Methemoglobinemia, in the case of the Fugates, is genetic, requiring recessive genes from both parents in order for the disorder to manifest in offspring. Methemoglobinemia can also be acquired as a result of chemical exposure, antibiotics and anesthetics. Aside from skin turning blue, symptoms also include shortness of breath, fatigue, dizziness and fainting. More extreme cases may result in heart arrhythmia, seizures, coma and death. However, the Blue People of Kentucky have lived long, healthy lives with no ill effects from their condition.