The next time a group of senior citizens passes by, pay special attention to the men. How many have a full head of hair? Probably very few, as it's nearly impossible to reach the age of 60 without any hair loss. Despite its inevitability, balding remains one of men's greatest fears as they age and is often equated with loss of virility or potency, an ironic idea as baldness generally results from an overabundance of the powerful sex hormone DNT. The best you can do is minimize your losses, and keep your fingers crossed and your eyes open for the signs of baldness.
Thinning Hair
Before your hair starts to fall out, it'll first thin and deaden above the brow or on the crown of the head as the hair follicles begin to miniaturize and weaken under the influence of DNT. Your hair may appear limper than usual and require more work to look its brightest. It may also simply be the natural aging process and should not be taken as proof of oncoming baldness.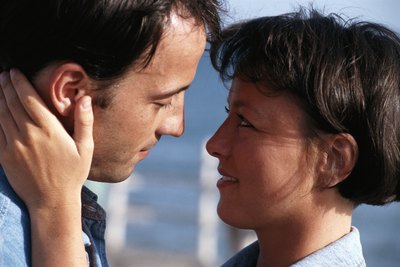 Receding Hairline
Pull the front of your hair back and take a close look at the hairline. Does it resemble the letter "M" or a pair of horseshoes? If so, it may also be an indication. Compare your current crop with a few old photographs, paying special attention to the hairlines for any signs of recession.
Clumps of hair on your brush and in your drain
Next time you take a brush to your hair, examine it closely afterwards. It's inevitable that some hair will be pulled off your head by the action, but if the brush suddenly turns into Mr. Hyde, it doesn't portend well. Keep an eye on the amount of hair in the drain after each shower as well.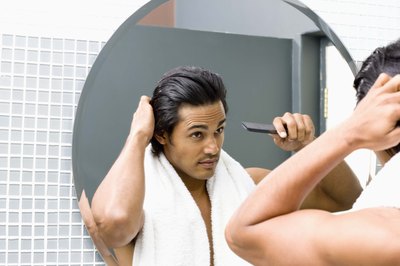 Presymptomatic Factors
Although much debate still rages over the impact of genetics in male pattern baldness, it's clear that it does play a significant role. That said, a poor diet also robs hair of the nutrients it needs to thrive. Excessive emotional stress can also greatly accelerate the process and intensify its effects.
Time Frame
Significant hair loss can occur anytime from your teens until death, although most men generally experience the first signs of balding in their late 20s and early 30s. Chances are if you've made it to 35 without experiencing major hair loss, you can rest a bit easier.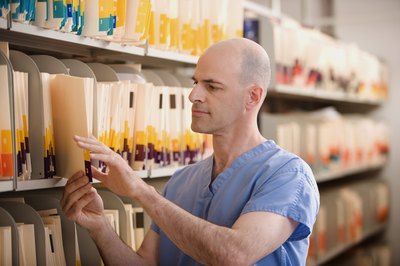 Misconceptions
Most misconceptions regarding baldness are rooted in fact but have been misunderstood. The idea of standing on your head, for example, to increase blood circulation in the scalp will not help reduce the balding process even though there is a connection to blood flow. Thoroughly research such "folklore" before subscribing to any of it.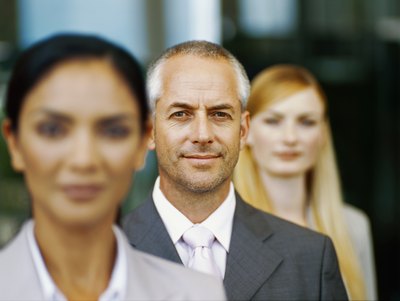 Treatement
If you suspect you may be witnessing the first signs of male pattern baldness, consult your doctor. A skin biopsy can hopefully reveal once and for all if your hair loss is natural, temporary or, in fact, the onset of male pattern baldness. There is no real cure unfortunately, but treatments are many.