Gemstones hold special and even mystical meaning for humans. Ancient civilizations believed that certain gemstones held special healing properties, and these gemstones were used to make ceremonial jewelry. Modern cultures still associate certain gemstones with meanings or even spiritual properties. When giving gemstones as a gift, people sometimes choose a certain stone to convey its meaning.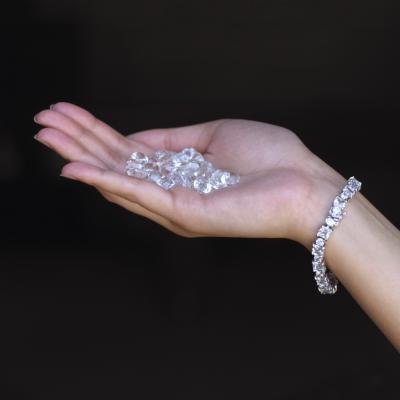 Diamond
The name "diamond" comes from the Greek word meaning "indestructible" or "unconquerable," since diamond is the hardest substance known to humans. Because of this meaning, and because of their purity and beauty, diamonds have been used in wedding and engagement rings. Diamonds represent a pure and unbreakable love. Diamonds are also said to heighten spiritual connections and to symbolize intellect and high status.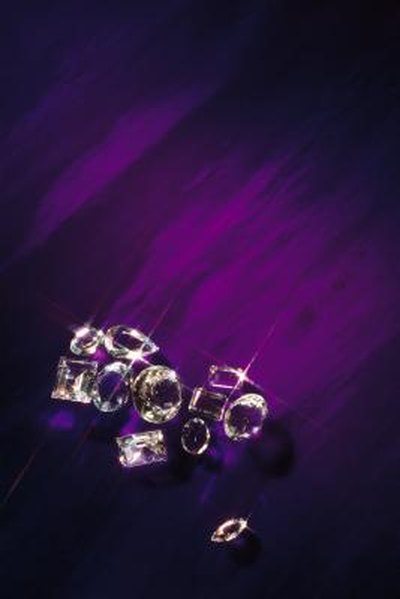 Emerald
Emerald, which is usually green in color, is the birthstone for the month of May. Emeralds are associated with stability and balance, as well as love and sensuality, so they make an appropriate and meaningful gift when trying to symbolize the endurance of a long-term relationship. Emeralds can also mean creativity, intelligence and communication, so they might be given when a person is starting a new career or pursuing higher education.
Ruby
Rubies, with their dark red hue, have long been the chosen gems of royalty, partially because they mean wisdom and awareness. They might be given to someone who is facing a tough decision, or as an appreciation for someone who demonstrates sound judgment. Rubies are also said to help ease transitions by providing clarity. In the face of change, rubies signify sound advice and reason.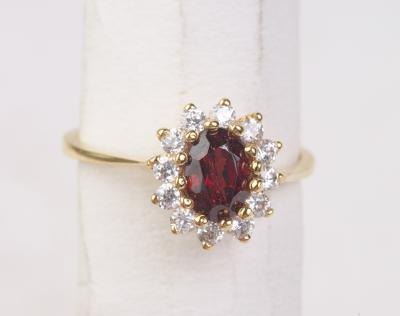 Amethyst
Amethyst, which has a purple color, derives its name from ancient Greece. Amethyst means "without drunkenness" because the Greeks believed that carrying amethyst prevented a person from becoming intoxicated. While this is now known to be untrue, amethyst still carries a similar meaning. Amethyst can signify support for someone who is trying to overcome addiction. Amethyst also indicates dignity and wisdom. Bishops of the Catholic Church traditionally wear amethyst rings to display other possible meanings of the stone, which are hope and sacrifice.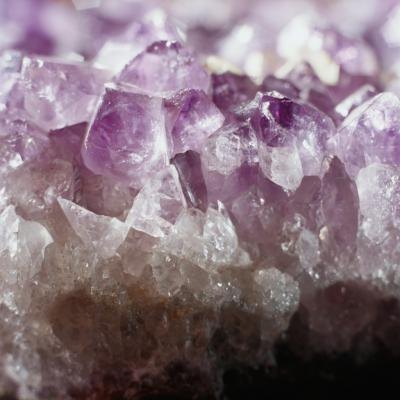 Opal
Opals are also known as the "Gem of the Gods," and their meaning has changed many times over the course of history. In medieval Europe, many people associated opals with the Evil Eye, and some believed that looking at opals caused bad luck. Opal's meaning has transitioned into something much less ominous, though not completely without negativity. Opals are a symbol of love and emotion, but opals are also said to bring bad luck to lovers who are unfaithful. Modern day psychics and mediums also use opals because opal is believed to heighten spiritual understanding.