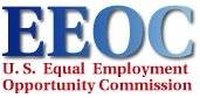 Workers in the United States are protected by an array of federal laws that address a variety of employment issues. These laws spell out standards for health, safety and benefits. One group of laws in particular help to guarantee equal access to jobs for all Americans and prohibit discrimination against workers based on race, ethnicity, gender, disability or age. These are the Equal Employment Opportunity laws, and employers in the public and private sectors that adhere to the standards they set out are Equal Opportunity Employers.
Function
An Equal Opportunity Employer will usually self-identify and provide employees and prospective employees with an official statement of hiring and employment policies. The statement itself does not make an equal opportunity employer; instead, the employer must demonstrate through its actions that it is adhering to federal law. An Equal Opportunity Employer protects workers against all forms workplace discrimination; furthermore, EOE employers must make "reasonable accommodation" for religious observance and disability.
Federal Laws
Federal laws governing fair employment include the Civil Rights Act of 1964, which prohibits discrimination on the basis of race, color, national origin, religion or gender; the Equal Pay Act of 1963, which mandates equal pay for men and women who perform the same duties; the Age Discrimination in Employment Act of 1967, which guarantees the rights of American workers age 40 and over; and the Americans with Disabilities Act of 1990, which protects workers with disabilities against job discrimination.

Identification
The language that defines "employer" and "employee" is extensive; basically, a person is an employer if she hires workers to come to her place of business during specified hours, if she supplies the tools for work and if she assigns tasks to the workers. The laws apply whether the worker is a U.S. citizen or not.
Considerations
Employers are subject to equal opportunity employment laws according to formulas that take into account the number of workers they employ over a specified period of time, usually 20 weeks in 1 year. The equal pay law applies to any business with one or more employees; the Civil Rights Act and ADA apply to workplaces with 15 or more employees; the Age Discrimination Act applies to businesses that employ 20 people or more. It is a good idea to check the Equal Employment Opportunity Commission's website for specific guidelines.
Process
The EEOC is a federal agency charged with general oversight of fair employment practices in the United States. An employee who believes he has been subject to discriminatory practices can file a complaint with the EEOC, which will investigate the case and take appropriate action, if necessary.