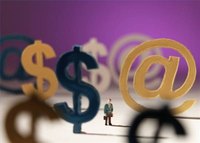 Finance is a loaded term, but essentially, it means the management of money, whether by an individual, a family, a business or a nation. Everyone needs some money, so everyone should know the basics of finance.
History
Finance has been around as long as money has been around. So from about the dawn of civilized society, people have thought about finances. You could even argue that finance predates money. If I want to buy a spear from Bill, the spear maker, how many units of pig meat do I need to save to trade with Bill? If I don't have enough, can I borrow some from John? What will John demand in return?
Significance
Without finance, there would be no ability to fund purchases through credit. In other words, there would be no borrowing and, conceivably, no lending institutions like banks. Some might like this idea, but think about being limited to only your current funds and not being able to borrow based on things like assets and future earnings. No finance means both living within your means but also not having a choice to take a risk.
Budgeting
Finance involves budgets, which is a projection how how much you earn and how much you spend. The net is your balance. If you budget to have a net of $100 more next month than this month, then you need to adjust your spending or find a way to earn or save more money. This management of your funds is also called finance.
Risk
Finance is linked to risk because no one knows the future. Both budgeting and borrowing involve predicting the future about your spending and earning power. If your predictions are off or some unforeseen event occurs, you might end up not being able to make payments on your loan or meet your budget goals. That is the risk you take when financing.
Credit
Credit is your ability to borrow. When we borrow, we also call it financing because you are using someone else's money to make a purchase and promising to pay them back, plus interest. This is a financial decision because it involves the basics of finance: money, time and risk.