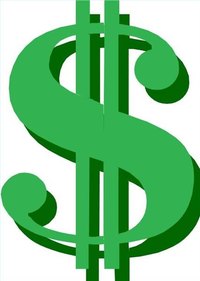 Individuals and businesses borrow money from banks and other financial institutions. Money that is provided to businesses for a specific period of time, or term, is called a commercial loan. Commercial loans can be either long-term, used for purchasing, building or expanding a manufacturing plant, equipment or real estate, or short-term, used for seasonal inventory, accounts payable and smaller projects.
Secured and Unsecured Loans
Loans can be secured or unsecured. A secured loan is supported by collateral or property. If the borrower does not pay back the loaned money by the agreed-upon time, the creditor can sell the property. For example, a store's loan may be backed by inventory. Thus, as its name suggests, a secured loan means that someone is providing "security" that the money borrowed will be repaid in accordance with the terms and conditions. A creditor does not grant an unsecured loan based on collateral. Rather, it is based on the borrower's credit standing. These loans have higher interest rates.
Equipment Loans
If you ask for equipment financing, the equipment you purchase will become the loan collateral. The risk is not as great as if your personal property backed the loan. Instead of losing your whole business or real estate if you default on your loan, you only risk the equipment you just bought. Depending on how large or small your business, equipment financing can either be a minimal amount or a major expense in the millions of dollars.
Working Capital
Businesses often go up and down in sales, depending on the time of the year and other factors, such as the strength of the economy. A line of credit establishes a maximum amount of money that a bank is willing to loan. It can be used whenever it is most needed and for whatever reason, normally for buying inventory and seasonal changes. Interest is only paid on the balance. Although lines of credit can be extended to several years, the creditor will review the loan every year. Normally, however, the loans are shorter term, such as 90 days.
Short-Term Loans
Short-term commercial loans are normally borrowed for a specific need, such as buying new equipment or paying off a debt. In this case, a specific amount of money is loaned for a set term. The interest is paid on the full amount. In most cases, these short-term loans are normally backed by collateral, especially for new businesses that have yet to build up credit history. The loan will run about 90 to 120 days and be extended as necessary.
Long-Term Loans
On the other hand, long-term loans normally run more than 3 years. They are almost always used for the purchase of new equipment and other similar assets. These loans are secured by the assets being bought and will normally have various loan covenants, such as changes in interest rates and prepayment penalties. Long-term loans are normally not given to new businesses, because they are too big of a risk. They have a better chance of getting an intermediate loan or line of credit.