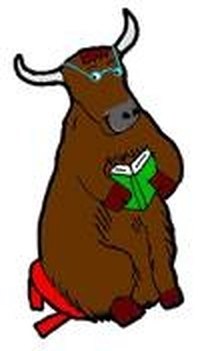 Everyone knows that prices in financial markets rise and fall. However, it's a little less clear why market fluctuations occur in the first place. Economists have put forth theories to explain stock market bubbles and crashes. However, they haven't figured out how to prevent these events. It's up to you to make sure that you are protected as you can be from market fluctuations.
Causes
One theory about why markets fluctuate, the efficient market hypothesis, states that only new knowledge about a stock should cause its price to change. For example, if a company reveals that it has had a bad quarter, then its price will go down. However, there have been dramatic market fluctuations, such as the stock market crash of 1987, that didn't occur because of any particular announcement or new data.
Psychology
Recent theories suggest that psychological factors can cause unexpected stock market fluctuations. When a stock seems "hot," people are attracted to it to the point where they may buy it for an inflated price. Eventually the price becomes so inflated that a crash is inevitable. Mutual funds are also affected by these psychological factors; fund managers are rewarded on a comparison basis with their peers, so there is no incentive to sit out what may be an obvious "bubble."
Warnings
One study of the stock market found that large-scale market fluctuations could be predicted, just like scientists can predict future earthquakes with some accuracy. According to the study, the stock market follows "power laws," mathematical laws that can help forecast large-scale events. By looking over past market fluctuations, economists and physicists found that large-sized traders, like mutual funds, tended to set off large fluctuations when they traded large amounts of stock.
History
Market fluctuations are nothing new. One of the best known crashes happened almost 400 years ago, when the Dutch tulip bulb market collapsed. More recent stock market crashes include the Great Crash of 1929, 1987's "Black Monday" and the global stock market dive of 2008. Markets can also experience sharp fluctuations upward. The U.S. stock market experienced this during the late 1990s, when the rise of the Internet caused technology stocks to flood the market.
Prevention/Solution
There is no absolutely foolproof way to avoid market fluctuations from affecting your investments. One way to reduce your risk is to diversify your investments. You're less likely to take a severe hit if all your eggs aren't sitting in one basket. If you're a short-term investor who has a strongly rallying stock, don't worry about waiting for the rally to hit its absolute height--it's better to have some profit than to sit around until the bubble bursts. If you're a long-term investor, think twice about going with the hype--the hype may be what's driving the price, and you're in for a fall when it fails to match reality.