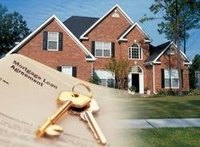 A correspondent lender is a combination of a mortgage broker and mortgage lender. If you are a borrower, you may not be aware of their existence. Should you be a mortgage broker, you may benefit from their services. Here is a synopsis of what they do, how they do it, and how they might benefit borrowers.
History
Correspondent lenders exist because they fill a need. They came into fashion during the expansion of small mortgage companies and brokers. They were typically lenders who wanted to expand their mortgage-loan portfolio but didn't want to spend the money or time to market their products directly to borrowers. Mortgage companies and brokers were ready to market the products of others directly to borrowers, but had little money to actually close loans. Having to close loans in another's name hurt their credibility. Enter correspondent lenders--their partners--who allow brokers to close mortgages in their own names and buy the loans immediately (usually within 72 hours).
Function
Banks, credit unions and other direct lenders usually deal with retail borrowers. Many mortgage companies (without access to low-cost deposits like banks) must have large lines of credit to close mortgages or act as pure brokers. Hopefully, they can then sell these loans quickly to generate the cash to pay on their credit line. Without credit lines, they must close in the name of the true lender. Correspondent lenders can bridge that gap successfully. Mortgage companies, most of which are really brokers, can close loans in their own name and immediately sell to their correspondent, who provides the funds. The correspondent generates closed mortgages without having to pay to (or needing to) process these loans.
Considerations
If you are a borrower, you shouldn't have major concerns about dealing with a smaller mortgage company or broker, as they should be reputable and efficient. Correspondent lenders try to enter into partnerships with only those mortgage companies that are professional and understand the industry thoroughly. Correspondent lenders are taking the most risk by funding loans in the name of another. Therefore, they try to associate with only the best mortgage brokers.
Benefits
Borrowers can sometimes benefit from the excellent rates and terms that correspondent lenders offer mortgage companies, since the correspondent is acting like a wholesaler. Reputable mortgage companies and brokers can pass along these savings, giving you a better loan package. The benefit for smaller mortgage companies and brokers is significant. They can market themselves to borrowers as if they were true lenders, having some control over rates and terms. Borrowers never need to know they are dealing with smaller entities while they are still receiving excellent rates and terms on their mortgage loans.
Effects
Correspondent lenders help maximize a borrower's choices of rates and terms for new mortgage loans. Instead of having a limited number of lenders when looking for a mortgage, borrowers have many more options, which typically allow them to find loans with lower rates and better terms. By acting as loan wholesalers, correspondent lenders can generate large volume at lower cost to them--and to you.