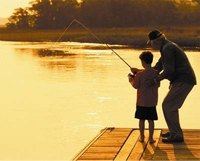 Statistics show that one out of every two persons, 65 or older, will need nursing home care sometime in the future. For this reason, long term care insurance is the fastest growing insurance product on the market. While there's an added security in knowing long term care provisions are in place, there are certain disadvantages to consider.
Identification
Long term care is defined as a form of custodial care where services are provided for your daily living needs. These services can be carried out in a nursing facility, or in your home. The annual average cost for long term care in a nursing facility averages around $30,000 in the United States. Yearly costs in metropolitan areas can run as high as $100,000.
Long term care policies are sold by independent insurance companies, usually along with a life insurance policy. There are no standardized versions of a policy, so benefit offerings differ from company to company. Some offer to pay a fixed dollar amount for each day you receive care, other companies only pay a percentage of the cost, or a pre-specified dollar amount to cover the cost of services.
Function
The biggest disadvantage to buying long term care insurance is the guarantee that your premiums will increase as you get older. This is a built-in feature of the policy, which is what allows insurance companies to make money. Interestingly enough, statistics show that only five out of every one hundred persons nearing retirement ago who purchase long term care coverage still have it by the time they reach 80 years old.
Individuals and couples who earn a modest wage may be unable to afford the increasing premium payments as they approach retirement age. As a result, many end up dropping their coverage. And in effect, the insurance is dropped at the time of life when it's needed most.

Features
As many long term care policies are purchased along with life insurance coverage, there are some factors to keep in mind in terms of how the long term coverage will be paid for. Most whole life insurance policies accumulate cash value for the life of the policy. When long term care coverage is purchased as an adjunct, many companies stipulate that a percentage of the death benefit, or cash value, from the life insurance policy will go towards the costs for long term care. So, if an individual lives a long, full life, but requires long term custodial care, there's a good chance the life insurance policy will have zero cash value at the time of death.
Considerations
Many seniors opt to purchase coverage for at-home care services in the place of long term care insurance to avoid the high costs. This type of coverage is offered as part of a Medicare supplement, or Medicare Advantage plan. These are also sold by private insurance companies, but these policies are often standardized so it's easier to compare coverages between different companies. Supplement and Advantage plans do cost more than the traditional Medicare options, but premium payments won't start until after the age of 65.
Prevention/Solution
When considering long term care insurance affordability should be at the top of the list. If premiums become so high that you end up canceling in later years, all the money put into the policy will be lost. One way to determine whether or not it's affordable is to calculate how many premium amounts based on today's rates will protect you against future out-of-pocket costs. This approach will take into account any future inflation costs.
With so many different companies and policy coverages available, make sure to shop around for the best prices, and for the most reputable companies. Advertising messages are often exaggerated, and mean nothing once the contract is signed. Long term care insurance is a hot item within the insurance industry, so always be aware, and make sure you have a clear understanding of what coverages a policy provides.