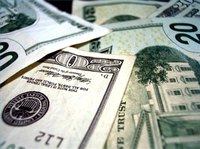 A Roth account is an individual retirement arrangement, also known as an IRA. It is designed to allow taxpayers who have earned income to contribute money each year into an account that accrues earnings over time. You may put stocks, bonds, mutual funds, CDs and even cash into your Roth account. A bank or a brokerage firm such as Fidelity or Vanguard can open a Roth account for you and you may start with as little as $500.
History
The Roth IRA was introduced in 1997 as part of the Taxpayer Relief Act. It is named for Delaware senator William Roth and is intended to provide a way for taxpayers to supplement their retirement savings. The Roth account has become a popular choice for many taxpayers due to its favorable contribution requirements and relaxed withdrawal rules.
Identification
The Roth IRA is distinguished from a traditional IRA in that you contribute "after tax" dollars to the account. Unlike the traditional IRA, contributions to your Roth account are not tax deductible so they won't decrease your tax liability for a given year. You may open a Roth IRA account even if you contribute to a 401k at work.
Features
You can contribute to your Roth account for the current year until April 15th of next year. If you are 49 years old or younger, you may contribute up to $5,000 per year. If you are 50 years old or older, you may contribute $6,000 per year. Each year that you contribute to your Roth IRA, you must have earned income equal to or greater than the amount you contribute.
Benefits
Since the money invested in a Roth account has already been taxed, the withdrawals are usually tax free. If you hold your Roth account for a 5-year period without making withdrawals and you have reached 59 ½ years old, there is no federal tax on distributions. There is no age requirement by which you must begin taking withdrawals. This allows the account to grow indefinitely if you do not need the funds to support your retirement. The Roth IRA may be passed down to your heirs.
Considerations
For a single person, the amount you may contribute to a Roth account begins to decrease as your modified adjusted gross income exceeds $101,000 and is eliminated once you reach $116,000. For a married couple filing jointly, allowable contributions begin to decrease when income reaches $159,000 and you may not contribute to a Roth once your income reaches $169,000. If you would benefit from contributing to a tax deductible retirement account, consider the traditional IRA instead of a Roth IRA.