Texans take their food seriously. Ask any resident of the Lone Star State about their favorite native cuisine and you'll get several delectable suggestions. Whether it's an example of Mexican-American fusion or classic southwestern fare, there's no shortage of famous foods in Texas.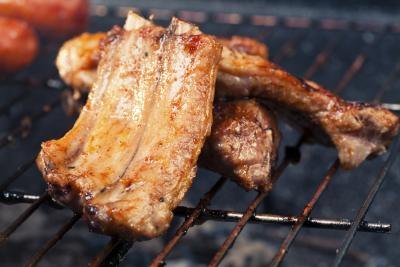 (gkrphoto/iStock/Getty Images)
There's something sacred about batter-dipped beef in Texas, whether it's pan-fried or deep-fried. With its crunchy, fried shell, chicken fried steak -- which isn't chicken at all -- is typically slathered with a creamy gravy to make it a culinary-clogging mess. Bearing similarities to German schnitzel, this dish is authentically Texan. Try it with a side of German potato salad, complete with pieces of bacon and a vinegar dressing.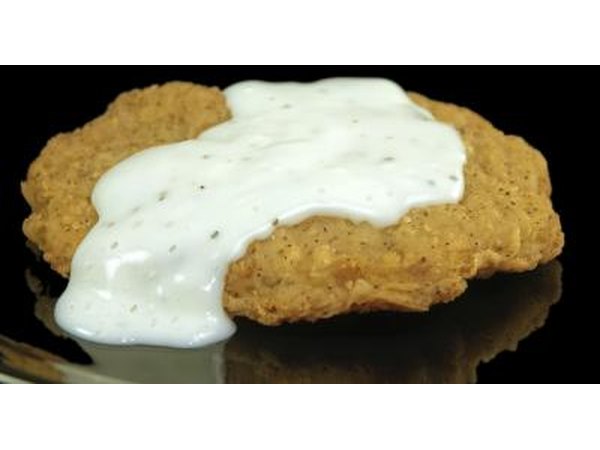 Daniel Fowler/iStock/Getty Images
Texas has always had close cultural connections with its neighbor to the south, and Texas cuisine offers clear evidence of this relationship. Most Tex-Mex restaurants offer a respectable selection of fajitas, burritos, tamales and, of course, a healthy dollop of creamy cheese known as queso. Many dishes are paired with tomato-flavored rice and smothered in one of a variety of salsas, from bland to fiery.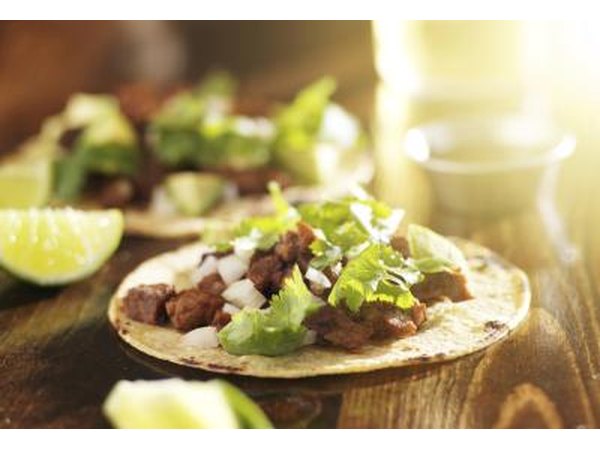 rez-art/iStock/Getty Images
The paper-plate party, centered around a smoker or wood-fired grill, is a sacred Texas tradition. Many nationwide restaurant chains have tried to duplicate the simple beauty of quality Texas "cue." Some interpretations result in tender ribs that drip from the bone, while others feature beef brisket that is good on a bun or on its own. How do you tell the difference between the real deal and the impostors? True disciples seldom use sauce, and beef brisket gets top billing, with some pork sausage accompaniment. Expect Texas toast, beans or cole slaw on the side.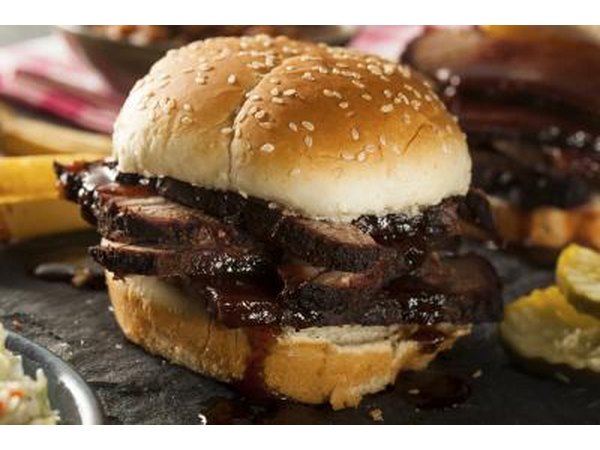 bhofack2/iStock/Getty Images
Legend has it that chili originated during the 18th century as a favorite food of Spanish colonists. Declared the Texas state dish hundreds of years later -- in 1977 -- this chunky stew-like dish typically contains ground beef, cumin, jalapenos, cayenne, tomato sauce and some paprika. For competitive types, numerous chili cook-offs are held throughout the state that bring substantial prestige to the winners. For the spectators, cook-offs are the place to sample spicy and beloved recipes.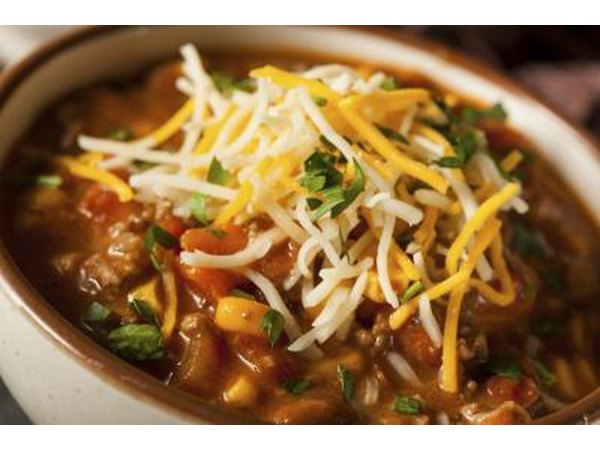 bhofack2/iStock/Getty Images
Promoted By Zergnet