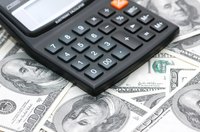 A Keogh plan is a retirement plan for self-employed people, much like a 401k. In addition, if you own a business and have employees, your employees are eligible to participate in your Keogh plan to save for retirement. But, unlike a 401k, your employees do not contribute to the plan. All contributions come from you, the business owner.
Qualifications
In order to start a Keogh plan, you must be a sole proprietor, or the business has to be classified as a limited liability company (LLC) or a partnership. You can also start a Keogh if you are self-employed but do not have employees. As a Keogh plan owner, you can participate in a company pension plan or have your own individual retirement account (IRA) at the same time you have your Keogh.
Defined Contribution Plan
A defined contribution Keogh plan allows you to either put up to 25 percent of your income in the account per year or you can decide what percentage of your income you want to invest on an annual basis. If you choose a percentage, you have to maintain that percentage or you will end up owing tax penalties. There is also a dollar amount limit for this type of plan, meaning 25 percent of your income or up to a certain amount of money each year. This dollar amount can change each year.
Defined Benefit Plan
A defined benefit Keogh plan allows you to decide how much of an annual income you want to have when you retire. Then, you make contributions that will help you attain that annual income.
Regular Withdrawals
When you reach the age of 59-1/2, you can start making withdrawals from your Keogh plan without worrying about penalties. But as with most retirement plans, required withdrawals start when you hit your 70th birthday plus six months. If you happen to continue working after that age, you can still contribute while taking the required withdrawals. Remember that your withdrawals at these stages are taxed as regular income.
Early Withdrawals
You can take money out of your Keogh before you reach the magic ages of 59-1/2 and 70-1/2. But if you do, you'll owe an IRS penalty of 10 percent of the amount of the withdrawal, plus income taxes. Keep in mind that you'll owe state income taxes on the early withdrawal if your state has an income tax.