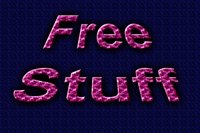 Giving out punch cards is a great way to keep customers coming back to your business. They are often used in coffee kiosks and restaurants, but can be used in many other businesses as well. Get creative with your ideas for punch card incentives.
10th Free vs. 11th Free
Most punch cards are buy 10 get the 11th free. Your customers might choose your business over another if you have buy nine and get the 10th free. You could also go lower with the amount to buy to get one free depending on your profit factor.
Double Punch Days
You can have a certain day of the week or a "happy hour" that your customers can receive double punches on their cards. Your customers could also be required to join your business's website or social network site to see what the special of the day is, including the times or days the double punch will occur.
Punch Card Drawings
To hold punch card drawings, have the customer fill out the back of the punch card with contact information. You can then use that information to advertise to them as well as contact them if they win the drawing. You can hold daily, weekly or monthly drawings for free items or money. Changing the prize keeps the drawings fresh and the customers coming back.
Employee Incentives
Having your employees give out punch cards is a great way to drum up more business. Assign each employee with a number that they put on each card they give away. When those cards come back to the business full, the employee gets a reward. This can be done for each card that comes through fully punched, or each fully punched card can be put in a drawing for a prize at the end of a period of time. The more cards that your employees pass out both during work hours and time off, the better chance they have to win.