Decorating is a dilemma. Choosing between paint or wallpaper, carpet or hardwood is hard enough, and then you have to select colors, textures and finishes. Curtains offer another design dilemma, but they are often the important final touch that brings a room together. You have to decide if you want casual, machine-washable cotton curtains or glamorous velvet pinch-pleated drapes that must be professionally dry cleaned. Don't see it as an ordeal, but as a window of opportunity to complete your room your way.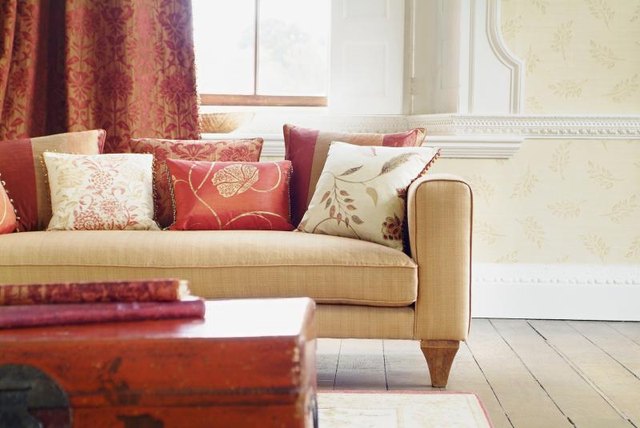 (Onzeg/iStock/Getty Images)
Smaller windows, such as the type typically in bathrooms or kitchens, require specific curtains. Tier and cafe curtains are designed to cover the bottom half of kitchen or bathroom windows to decoratively and discreetly supply privacy while letting in natural light. Pair a cafe, or tier, curtain with a matching valance to dress the top portion of the window. For full-light doors in a room, opt for full panels when you desire privacy. Add privacy to front doors with sidelights by installing sidelight panels. When you want privacy, but still want to see outside, opt for slider panels, which are pinch pleated or gathered to allow for easy one-way sliding.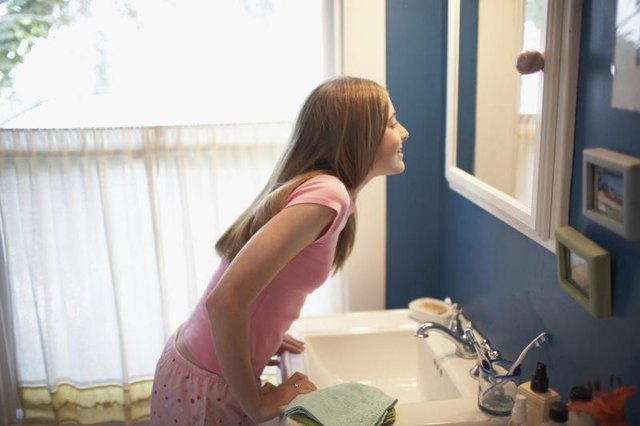 Purestock/Purestock/Getty Images
Some curtains make a statement all by themselves, but others are best with others. Pair curtains with rod pockets, a sewn panel at the top of each curtain that glides over the rod, with curtains made of lace, semi-sheer or sheer fabric. This combination works well for windows that receive a lot of natural light. Pull the rod-pocket curtains to the side during the day, but leave the sheer, semi-sheer or lace curtain over the window to filter the natural light. Valances are another option to pair with either a set of curtains or with curtains and a sheer. Valances cover the top quarter of the window and cover an unattractive window moulding or add visual interest. Valances are available in scalloped shapes, swags, balloon style or tailored.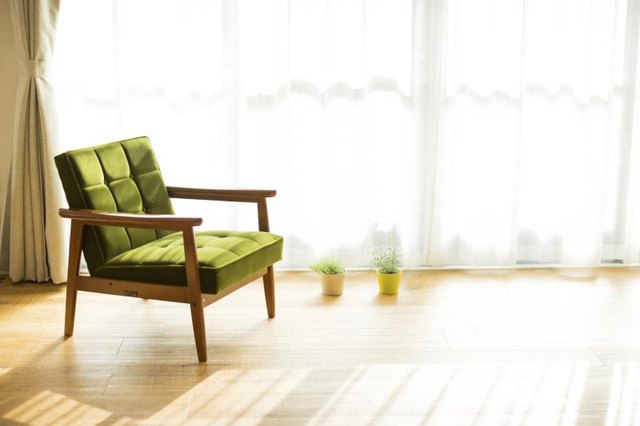 byryo/iStock/Getty Images
Choose curtains that work without extras, such as sheers or valances. Grommet top, tab-top and tie-tab curtains, which offer casual simplicity, are easily dressed up with a decorative or sculptural rod. The rod runs through the grommets, the tab tops and the tie tabs. Pinch-pleated curtains, known better as draperies for its typically heavier fabric, feature pleats along the panel top and are hung from a traverse or decorative rod by durable clip rings. Should you desire custom curtain lengths, opt for the balloon, tie-up or button-up curtains. All three are designed to allow you the ability to adjust the length of the curtain to suit your needs. For extra adornment, add trim, such as tassels, ball fringe or ruffles.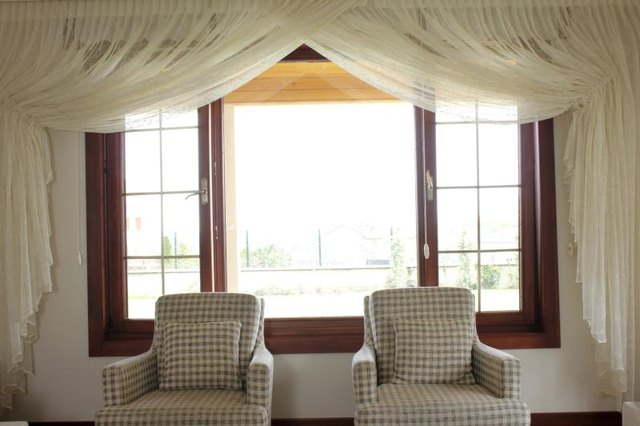 SafakOguz/iStock/Getty Images
You have your choice of fabrics, ranging from dry-cleaning-only to easy-to-care-for. Linen lends a casual feel, but requires dry cleaning. Velvet or silk, which lend a formal air, also must be professionally cleaned. You can wash cotton sateen, rayon blends and cotton curtains at home and use them in almost all decorating schemes. Choose unlined curtains to showcase the curtain fabric and have the ability to filter out some natural and ambient light. Choose lined draperies that fall to the floor to keep out almost all the light and retain the room's heat.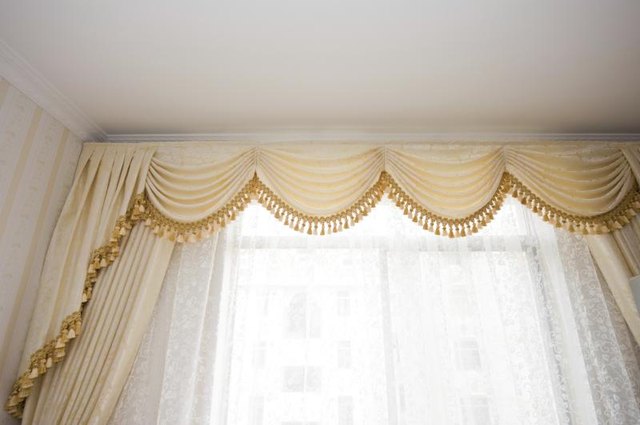 hxdbzxy/iStock/Getty Images
Promoted By Zergnet