Instead of drab, boring white walls, turn a child's room into an imaginative space that reflects and inspires creativity. Chalkboard paint, murals and glowing stars provide visual interest while serving as a background for many hours of imaginative play and personal time.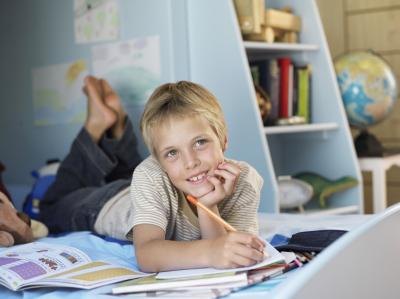 (Flying Colours Ltd/Photodisc/Getty Images)
A chalkboard-painted wall serves as an interactive play station that takes up no extra floor space. Paint one wall with chalkboard paint in a free area of your child's room, or use it on a closet door or the inside of the bedroom door for a compact drawing area. Use one of the child's favorite colors for the chalkboard paint instead of the usual black, for a decorative touch. For an even more creative environment, paint several cartoon people, animals or aliens on the wall with a regular paint, along with chalkboard "speech bubbles" where the child can create ever-changing conversations between creatures. As yet another option, make silhouettes of people in chalkboard paint, allowing the child to draw facial expressions and clothing, and change their look any time.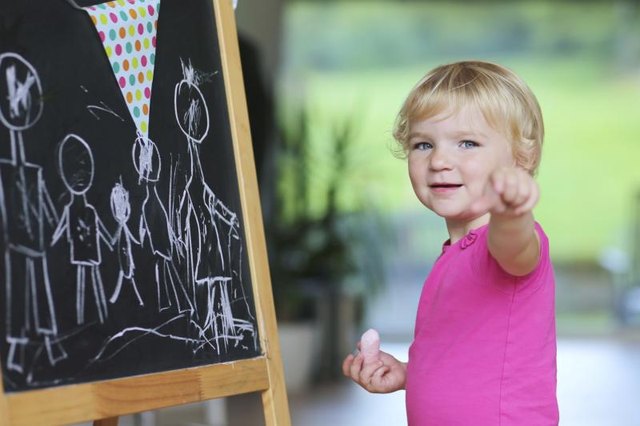 CroMary/iStock/Getty Images
Decorate one or all of the walls with a sky scene that includes both daytime and nighttime looks. For the daytime sky, paint puffy clouds over blue walls. Use a solid light blue color for the entire wall, or start with a deep blue near the ceiling, gradually adding a bit more white as you work your way down for an ombre look that emulates an expansive view of the sky. Use a sea sponge or brushes to dab several shades of white on to create puffy clouds. A hint of gray represents water in the clouds and adds depth to them. For the nighttime view, spatter glow-in-the-dark paint on the wall in bands, gliding your thumb over a toothbrush loaded with the paint to create the tiny glowing star specks. For larger, brighter stars, use the tip of an eraser or the back end of a paintbrush to apply the glow paint. Select a quality glow-in-the-dark paint that is invisible during the day to create the surprising transformation.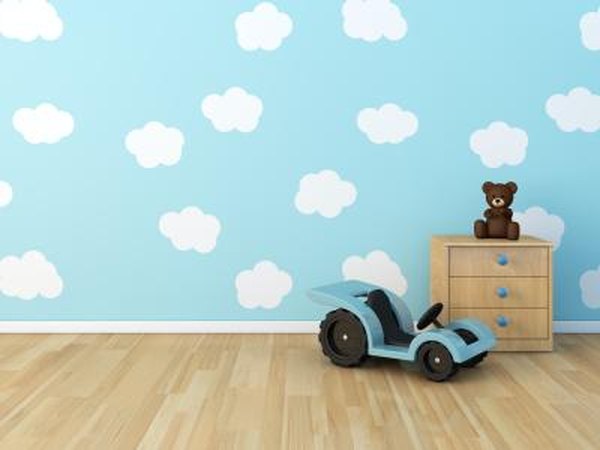 hkeita/iStock/Getty Images
Turn a room into a child's fantasy land by using murals and painted accents on all or most of the walls. For a castle theme, paint faux stone blocks over one or more walls, or paint a mural of a castle on a hill off in the distance. Add plywood walls and a castle tower around a loft bed and paint it to match the castle bricks. The bottom area serves as a dungeon or private getaway space in the castle. Paint a wall to look like the mast of a pirate ship at sea, adding a treasure map to a wall on the opposite end of the room. Another wall may feature a treasure chest partially buried in sand.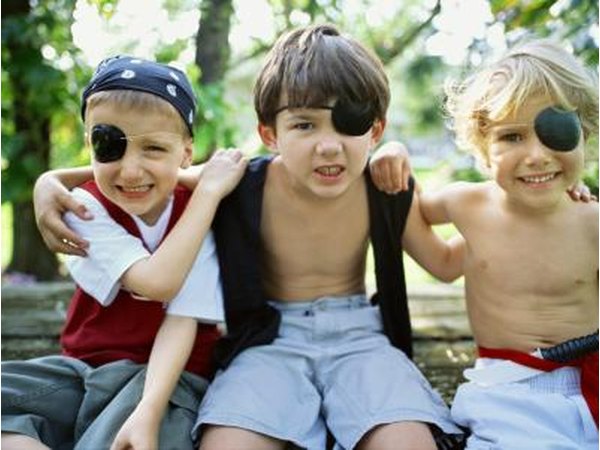 Stockbyte/Stockbyte/Getty Images
If you prefer to keep the walls mostly the same shade for a cohesive look, jazz them up a bit with colorful accents. Paint a strip around the middle of the room that looks like a road, using magnetic paint, for a young child to play with craft-foam cars. A magnet glued onto the car backs makes them stick to the walls. Or paint a looping road or racetrack that starts on the wall -- or even on the floor -- continuing up over a corner of the ceiling, then back down another wall. Paint a series of ombre stripes in a band across the wall near the center for an accent in an older child's room; use colors that coordinate with other items in the room. A tire-tread or paw-print design over part of the wall suits a child who enjoys cars or animals.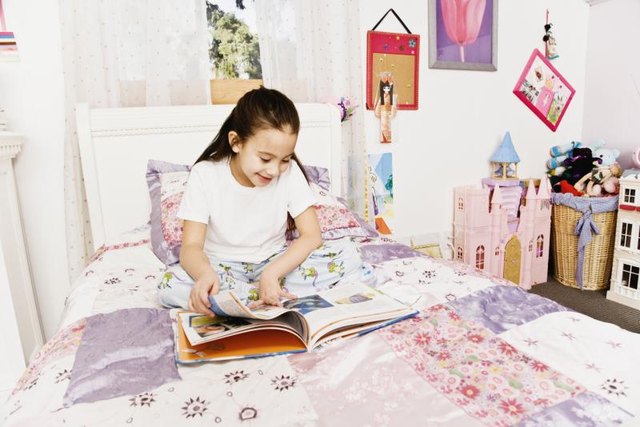 Ned Frisk/Blend Images/Getty Images
Promoted By Zergnet