Keeping your car in top shape can prevent unnecessary accidents and will prevent you from paying for expensive repairs. But when making sure your car is in good working order, don't overlook your wiper blades. Good wiper blades will improve your visibility in inclement weather and will last at least 6 months. The best wiper blades on the market are the Valeo 600 Series, RainX Latitude wiper blades and PIAA Super Silicone wiper blades.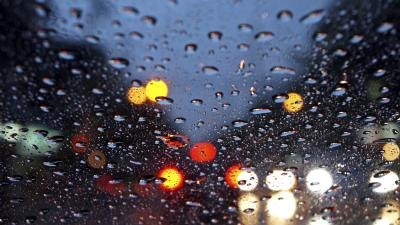 (aimy27feb/iStock/Getty Images)
The Valeo 600 Series windshield wipers have a synthetic rubber upper body that resists deformity and tearing and stands up to extreme weather conditions such as heat and cold. The natural rubber wiping edge remains flexible in cold weather. The protective coating on the blades, a smoothing agent bonded to the rubber, allows for smoother and quieter wiper blades and protects the blades from UV rays, dirt, fluids and abrasion. Valeo 600 blades are constructed on a metal, vented superstructure of galvanized steel that resists corrosion. The joints are connected by pin technology that ensures proper blade to windshield contact. Valeo 600 Series blades can cost between $9 and $15 in 2009.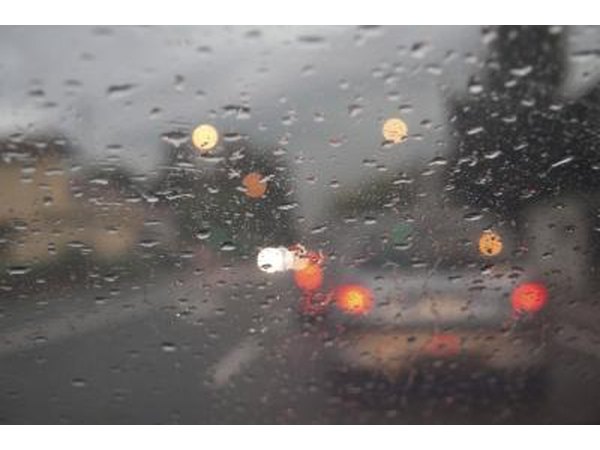 Alessandro Oliva/iStock/Getty Images
The RainX Latitude wiper blade is built withstand the extreme weather conditions presented by rain, sleet and snow. This blade fits on any vehicle with originally installed standard or curved wiper blades, and comes with adapters to fit side pin, large j-hook and bayonet wiper blade arms. The curved design of the wiper blade applies even pressure across the surface of modern, curved windshields. The wiper blades are made of graphite-coated rubber and have a built-in aerodynamic spoiler that ensures a smooth, streak-free, noise-free wipe. Most of the metal components on these wipers are encased in rubber, which protects the metal parts from snow and ice build-up. RainX Latitude wipers cost around $17.99 in 2009.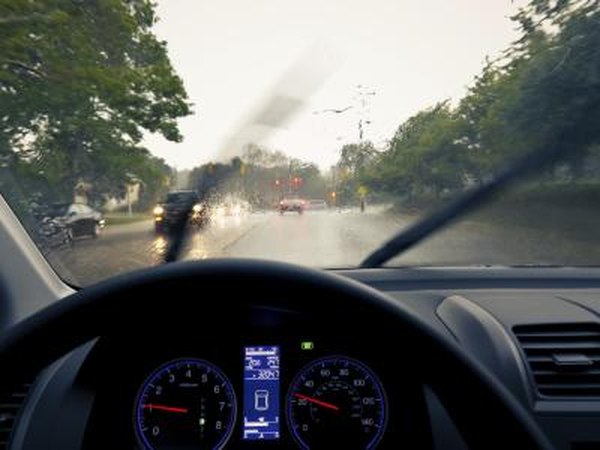 Cameron Whitman/iStock/Getty Images
The PIAA Super Silicone wiper blade is designed to adapt to both hook and pin wiper blade applications. The blades are made of silicone rubber, which coats the windshield with silicone with every stroke. This promotes water beading, which makes the water easier to wipe away at slow speeds, and at higher speeds the wind will blow most of the water off the windshield. The silicone coating also reduces the noise created by the blades and conforms to the shape of the windshield for a smooth wipe. PIAA Super Silicone wiper blades stand up to heat, ozone, ultra-violet and wear and tear. PIAA Super Silicone wiper blades cost about $19 in 2009.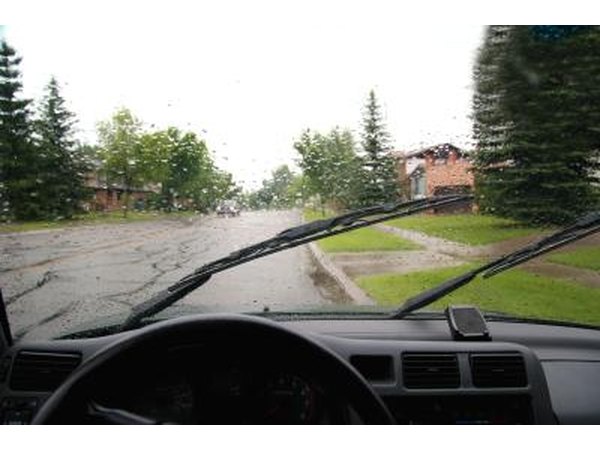 Thomas Sztanek/iStock/Getty Images
Promoted By Zergnet