So, you're not exactly crafty? Or maybe you're just short on time. We've scoured the internet for the very best (and easy-to-make) free printables to bring out your creative self. What are you waiting for? Get printing!
(Kelly Lanza)
Add a little pizzazz to lunch bags with these cute labels. They make boring brown-bag lunches feel special, and let your kids enjoy a fun surprise each day.
Kelly Lanza
Click here to download the school lunch bag printables.
These unique paper ice creams look so good that you might just take a bite out of them. Mix and match flavors and let your imagination run wild. Kids will love setting up an pretend ice cream stand.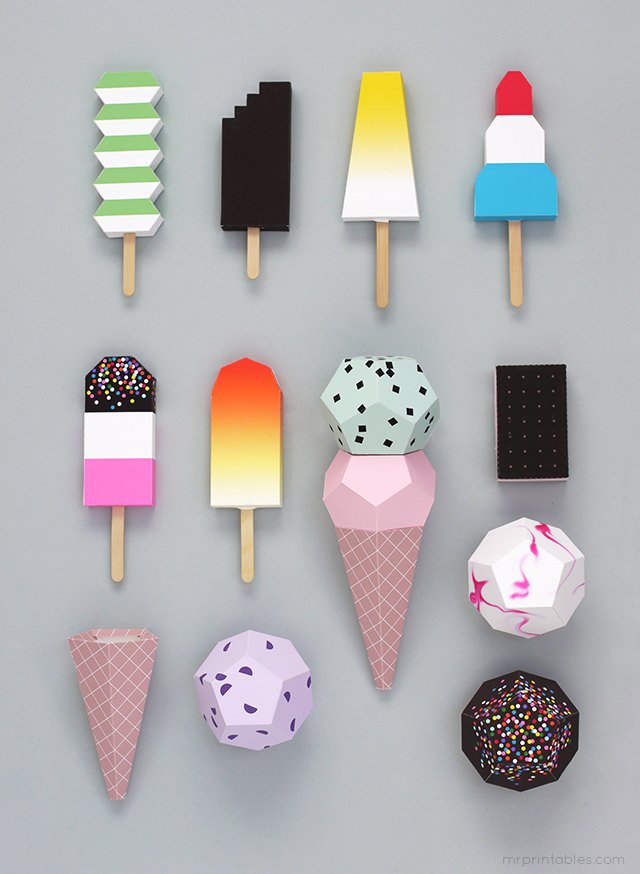 Mr. Printables
Click here to download paper ice cream printables.
Try making your very own arrow wall using felt and dowels. This easy project that will add color to any room.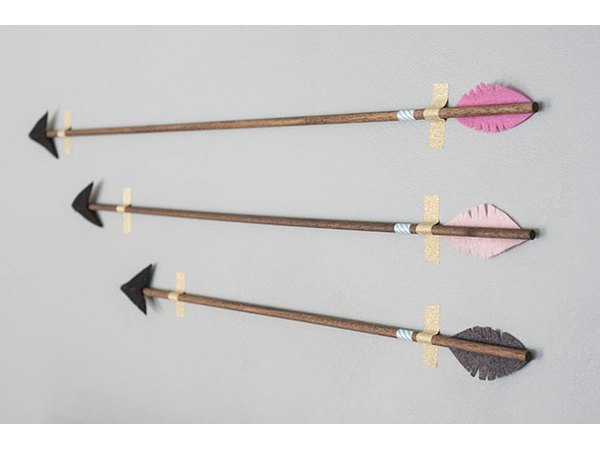 Carrie Waller
Click here to download the arrow wall art printable.
Keep up with your daily tasks with these adorable desk calendars. Your workspace with thank you!
papersnaps.com
These quirky, woodsy animal tags are perfect for any whimsical occasion. (Including, but not limited to, every single holiday, birthday and gift-giving gathering). Tell your friends and fam how much you love them on these adorable, hand-drawn tags.
theinspiredroom.net
Click here to download the hand-drawn animal gift tags printable.
Kids will follow a list of clues in order to gather all the fixings for a delicious s'more. They will search high and low in this outdoor treasure hunt!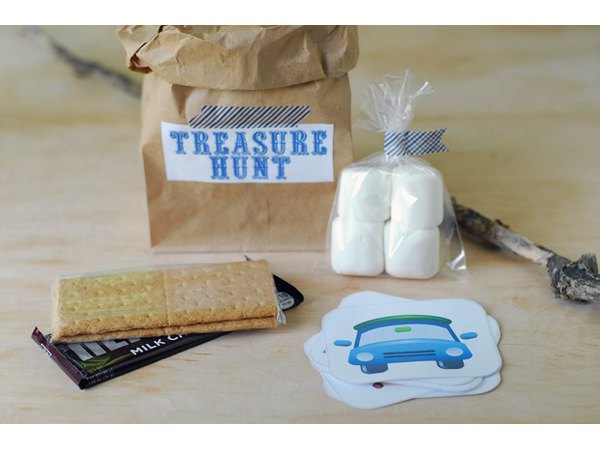 Tonia Larson
Click here to download the s'mores treasure hunt printable.
Spice up your dinner party with peacock-themed placecards, or better yet, print these freebies out and add a touch of beauty to your upcoming wedding.
jossandmain.com
Click here to download the peacock placecards printable.
Stop wasting money on birthday cards. This card is unique and easy to make! When the recipient pulls the card, a paper flame pops on top, encouraging them to make a wish.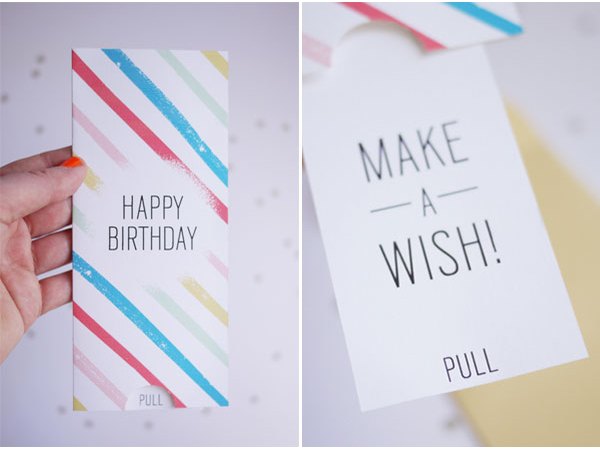 ohhappyday.com
Click here to download the birthday card printable.
These Easter-inspired printable props make family photos so fun. You may love them so much that you'll use the bunny ears all year long!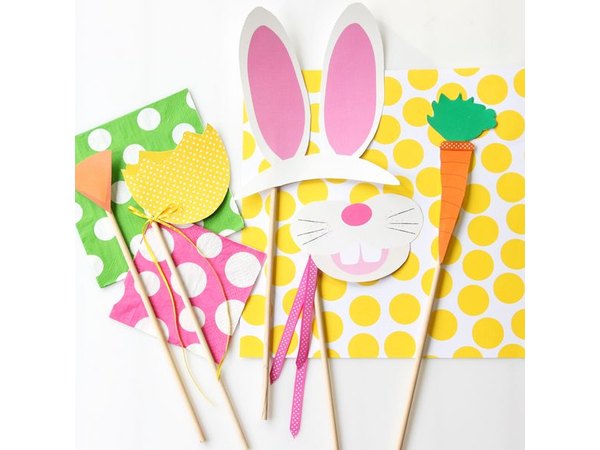 Courtney Dial Whitmore
Click here to download the Easter photo props printables.
This Scrabble banner comes in handy for the wordsmith you love. Hang it on the mantle for any party, or spell out "Happy Birthday" for your board game lover.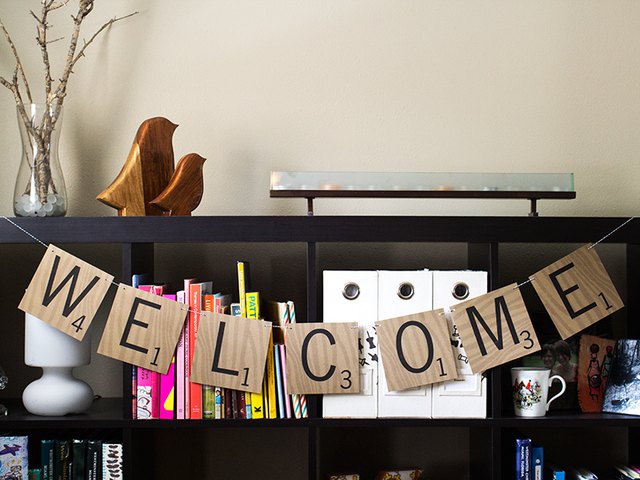 sarahhearts.com
Click here to download the banner printable.
Not only are these playing cards totally cute, they are educational too! This printable comes with a full deck to print and instructions for three games. Perfect for your little Einstein.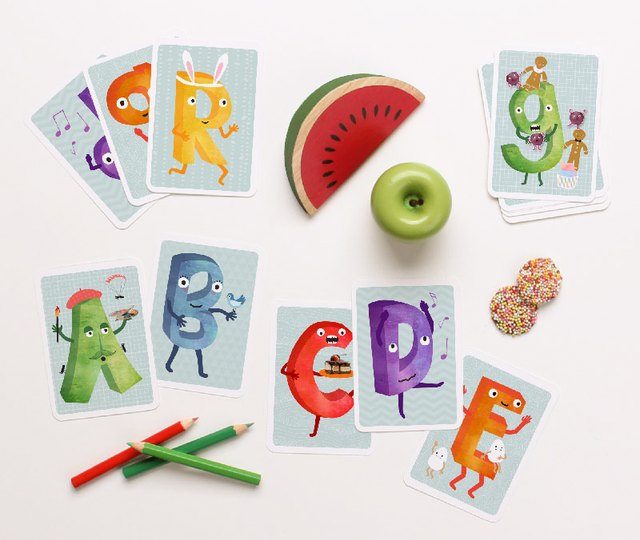 tinyme.com
Click here to download the alphabet playing cards printable.
Spruce up bland ice cream cones with these colorful wrappers. It will make your ice cream taste even sweeter.
Tonia Larson
Click here to download the ice cream cone wrapper printable.
Promoted By Zergnet