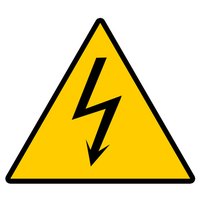 Safety signs are essential in your business establishment. They give people warning to dangerous situations or conditions that they need to be aware of. When creating safety signs, you can use existing pre-formatted layouts. These layouts are known as templates. Templates are available in template galleries. These sites let you build your safety signs and print them from the comfort of your home. The different sites have options that include personalized text, graphics and font customizations.
My Safety Sign
Visit the My Safety Sign website (see Resources). Click the "Create Custom Sign" button. Click one of the "Custom Signs."
Select one of the display signs. Click the "Print a Custom Sign for Free" link. Add your text in the provided text fields. Notice your sign updates as you add your custom text.
Click the "Download Now" button. Select the "Download Art File." The sign opens as pdf file. Print the file by clicking "File" and "Print." The Print dialog box appears. Change the "Page Scaling" to "Fit to Page." Click "OK" to print.
St. Claire
Visit the St. Claire website (see Resources). Type "Builder" in the search window. Click the "Safety Sign Builder" link. Click the "Get a FREE login password" sign. Type your name, email address and click the "Submit" button. The password is sent to your email account.
Access your email and click the email from "St. Claire." Copy your password by highlighting your password and pressing "Control" + "C" on your keyboard.
Return to the St. Claire website. Enter your email address as the "User" name and paste the password. Press "Control" + "V" to paste the password in the "Password" field. Click "Login."
Adjust the sign layout in the "Sign Layout" field. Select the sign header in the "Sign Header field. Adjust the sign color scheme in the "Pictogram Color" and "Message Color" sections. Type your customize message in the "Sign Message." Click "Build Sign."
Click the "Click Here To Download Your Sign" to download the newly created sign. The sign opens in a new web browser window. Print the sign by clicking "File" and "Print" in your web browser window.
Danger Sign Generator
Visit the Danger Sign Generator website (see Resources). Select the top banner design from the lower sign options.
Select a symbol to accompany the sign banner. Type your message in the "Enter Message" field.
Select the message font size, background color and position. Click "Make Sign" to make the sign. Click the "Html" link to open a printable version of the sign in your web browser window.
Right-click the "Download" button and select "Save As" to save the image to your computer. Select a file location and click "OK."