Drying your clothes on a line outside can aid in saving electricity costs in comparison to using a dryer. The setup for making a homemade clothesline depends on what type of yard you have, your creativity and what you're willing to spend. The most important feature is to make sure that you place your clothesline in an area where the sun normally shines. It is also prudent to check with your neighbors or Homeowner's Association before installing to make sure it is allowed. Some communities will charge a fine for outdoor clotheslines.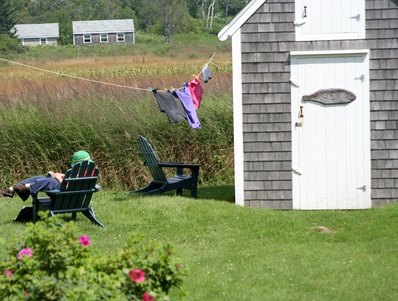 (vacation image by feisty from <a href='http://www.fotolia.com'>Fotolia.com</a>)
Things You'll Need
Measuring tape

Post hole digger

Hand or electric saw

2 2-by-4 pressure treated wood planks

2 pressure treated 4-by-4 posts

Finishing nails

Hammer

Water

Wheelbarrow
Pre-mixed Concrete

5 gallon bucket

Hoe

Tent stakes

Thin rope

Leveler

Clothesline

Drill

1/8 inch drill bit
Step 1
Contact your utility companies to find out where you can dig your post holes without affecting any underground wires or plumbing. You do not want to shut down the cable or phone lines for the whole block.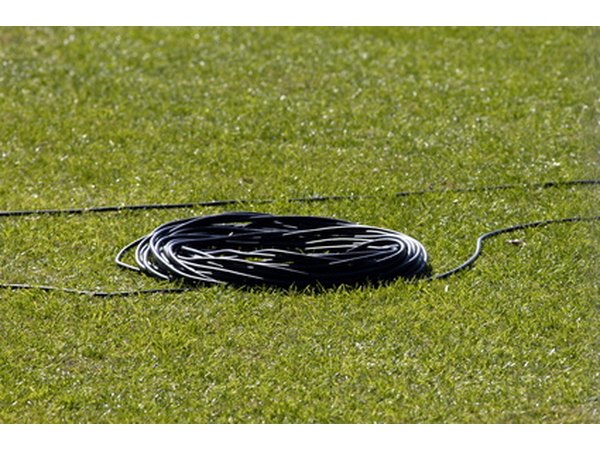 electronic cable image by jimcox40 from <a href='http://www.fotolia.com'>Fotolia.com</a>
Step 2
Measure your dig holes approximately 25 feet apart from each other if space is available. If you have a smaller yard, try to keep the poles at least 6 feet apart. Mark your dig holes with any nearby small object that you will remember as being a marker.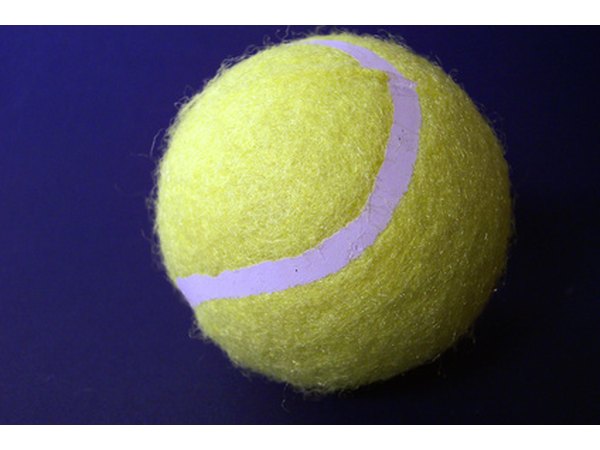 tennis ball image by timur1970 from <a href='http://www.fotolia.com'>Fotolia.com</a>
Step 3
Dig approximately 3 feet deep into the ground with the post hole digger. Wear gloves as this will help prevent tearing your palms and creating blisters later from the force of the digging.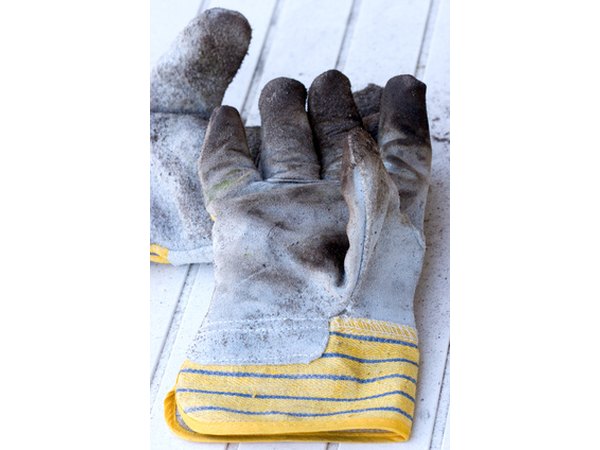 gardening gloves image by Sandi Chetwynd from <a href='http://www.fotolia.com'>Fotolia.com</a>
Step 4
Use the saw to cut the two wood posts to 2 to 3 inches taller than the height of the person that will be using the clothesline the most. Cut the 2-by-4s to approximately 3 feet in length and, using finishing nails, hammer each one to the top of the posts horizontally to make a T-cross section at the top.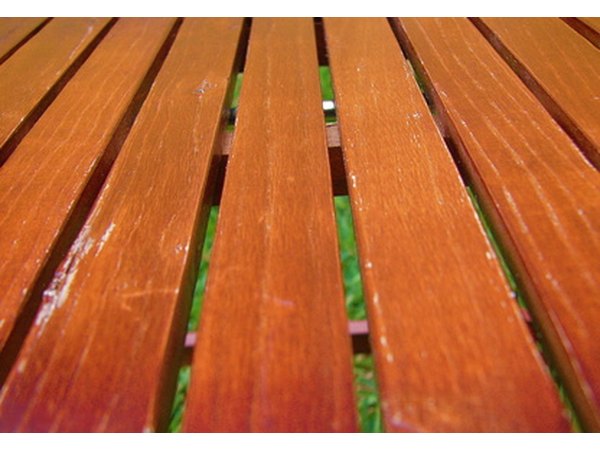 wood texture image by Daniel Gillies from <a href='http://www.fotolia.com'>Fotolia.com</a>
Step 5
Spray the holes with water before putting the pre-mixed concrete into them so the soil doesn't suck the moisture out of the concrete. In a wheelbarrow, stand the pre-mixed bag of concrete upright and open it from the top along the marked tab. Gently lay the bag toward the front nose end of your wheelbarrow and slide the contents out of the bag to avoid a big cloud of dust. Using the hoe, create a center hole to put water in the pre-mixed concrete. Typically, pre-mixed concrete takes about 1.25 gallons (5 liters), so fill your 5-gallon bucket (23 liters) less than halfway. You can use a liter bottle if it is easier to measure. Mix the pre-mixed concrete with the water using the hoe and raking it back and forth in the wheelbarrow. The result, when completely mixed, should resemble a thick, gray slushy.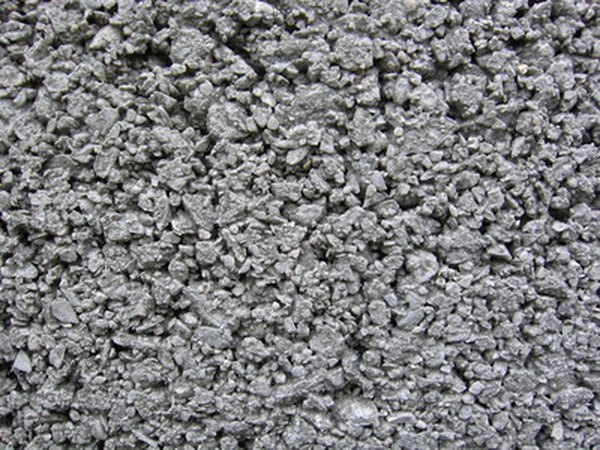 concrete wall image by Lela Obradovic from <a href='http://www.fotolia.com'>Fotolia.com</a>
Step 6
Use the thin rope and tent stakes to secure the posts from moving by wrapping the rope around the posts and staking them into the ground. Use the leveler to ensure that the posts are level. Allow the concrete to dry for 24 hours.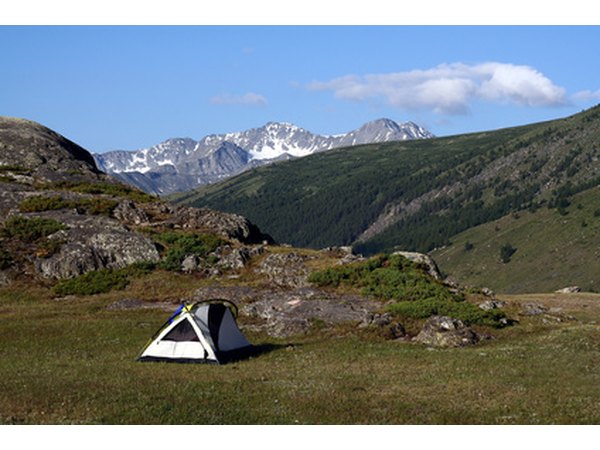 tent site in the altai mountains image by Mike & Valerie Miller from <a href='http://www.fotolia.com'>Fotolia.com</a>
Step 7
Drill 1/8 inch holes 4 inches apart into the T section of the post. These holes are where you will string the clothesline rope for your laundry to hang from. Push each line through each individual 1/8 inch hole, loop it back toward you over the T section of your post and make a secure knot.
l'épingle à linge image by Richard villalon from <a href='http://www.fotolia.com'>Fotolia.com</a>
Tips & Warnings
If you lack finances or tools to construct your clothesline, you can simply tie or nail a string of clothesline to any stable structure (such as your house wall) to another nearby stable structure (such as your shed) to improvise.
Keep the height of your clothesline above 6 feet to avoid anyone running into it.
Promoted By Zergnet