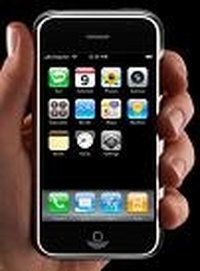 A niche product is a specialized product that appeals to a particular target market. Learn how to identify niche products so that you can sell them on your website or sign up as an affiliate to earn commissions.
One technique for finding niche products is to sell accessories or products that compliment popular expensive products. For example, go to major online shopping websites like Walmart.com, Target.com, Amazon, and the eBay main page and examine the products advertised on the main landing page.
For example, let's say you go to Amazon.com and on the front page are 3G phones. The Apple iPhone 3G is a good example. Anything on the front page of Amazon is going to be a very popular product. But your niche product won't be 3G phones.
You want to piggyback off of 3G phones and look for accessories to sell such as skins, chargers, cases, screen protectors, holsters, ear pieces, and headsets. There will be a market for all of the stuff that goes with 3G phones.
Research what these items are selling for on eBay and Amazon. Use Google to find suppliers for the products.
Determine if you can buy the item at a cost that warrants reselling it on line. The research process takes a while and you have to be persistent. You may have to research 50 products to find 1 or 2 that are profitable.