When always taken correctly, birth control pills are highly effective at preventing pregnancy. It's still possible, however, to become pregnant while on birth control pills, even if you always take your pill on time. Being on the pill may confuse some of the symptoms of pregnancy, but typical testing methods will ultimately still be effective in telling you whether or not you are pregnant.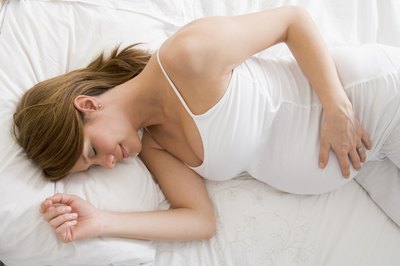 Step 1
Determine the date of your last period. For women not using hormonal birth control, a missed period is often one of the earliest signs of pregnancy. Women taking the birth control pill, however, may sometimes miss a period without being pregnant. If backed up by other signs or symptoms, a missed period may be a cause for concern, but should not be treated as definite evidence of pregnancy.
Step 2
Think back on your record of taking your birth control pills. Since your last period, have you skipped any pills or taken any pills late? Missing pills can greatly increase your likelihood of getting pregnant while on the pill. You should treat a missed period as a definite reason for further investigation if you forgot to take any of your pills during your previous cycle.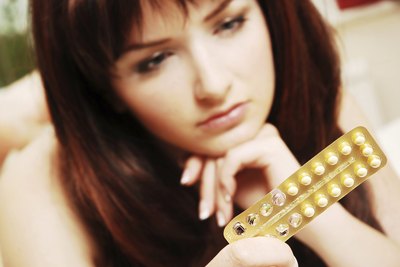 Step 3
Evaluate how you've been feeling lately. Are you experiencing any symptoms of pregnancy, such as breast tenderness, fatigue, headaches, or nausea? These symptoms can easily be caused by something other than pregnancy, but they may also be signs suggestive of pregnancy if you've missed a period.
Step 4
Take a home pregnancy test. The results of the test will not be influenced by the fact that you are taking birth control pills. For the most accurate results, take the test at least a week after you were supposed to get your period. Keep in mind that a negative test result does not always mean that you're not pregnant. Most home pregnancy tests advise women to take the test again after a few days.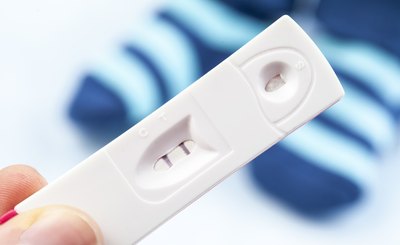 Step 5
Visit your doctor if your home pregnancy test gives a positive result or if you get a negative result but still believe you may be pregnant. Your doctor will administer a blood test to confirm or rule out pregnancy. Visit your doctor as soon as possible; early confirmation will allow you to start prenatal care or give you time to sort through your options for how to proceed with your pregnancy.