Andy Warhol was an American artist known for incorporating pop culture in his work. Some of his most famous pieces are colorful portraits of celebrities and cultural icons. He used contrasting, and sometimes unrealistic colors to create these pieces. The portrait of Marylin Monroe is one of Warhol's most recognizable works.
(http://www.flickr.com/photos/oddsock/ / CC BY 2.0)
Step 1
Choose a portrait-style digital photo from your collection. Open the file in Photoshop, and crop the image to your liking using the rectangular marquee tool.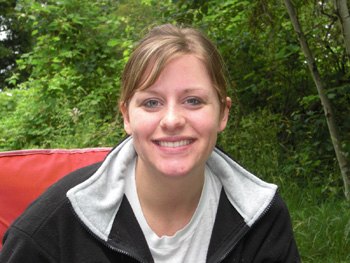 Step 2
Create a new document that's the same dimensions as your cropped picture. Copy and paste your image inside.
Step 3
Delete the background of the image using the magic wand tool by clicking on an area and hitting delete on the keyboard. You can also use the eraser tool for fine tuning and the marquee tool to delete large chunks.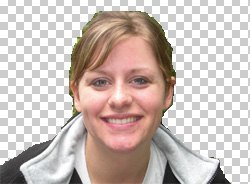 Step 4
Go to Image > Adjustments > Threshold. Changing the threshold will make the image black and white, and gives the portrait more of a drawn or painted appearance.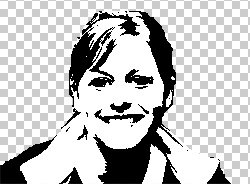 Step 5
Choose a background color you like, and click on the square to set foreground color. Use the paint bucket tool to fill the background of your image.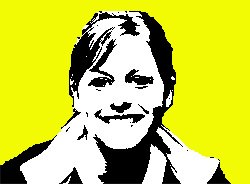 Step 6
Use the paint bucket tool again to change the colors of the portrait. Copy and paste pieces of the image on a new layer if you only want to fill specific parts of your portrait with a certain color.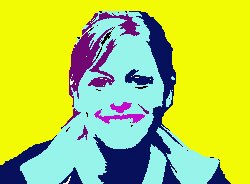 Step 7
Try a variety of different color combinations. Put together a collection of these portraits to make a Warhol-style collage.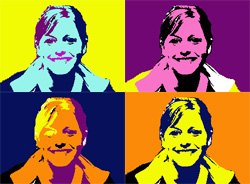 Tips & Warnings
Choose an image with a solid single color background to make it easier to delete.
Don't worry too much about cutting out your image's background perfectly. It will blend together in the end.
Adjust the magic wand tool's tolerance and see what works best.
Look at examples of Andy Warhol's artwork to get ideas.
Promoted By Zergnet