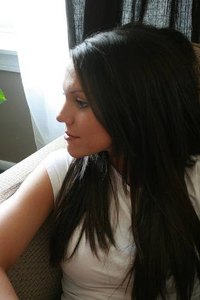 Hair extensions give you extra length and volume, but it's a costly process to maintain. Creating your own tracks from hair extensions allows you to add length and volume at your discretion. Clip-in extensions do not damage the hair the way sewn or glued extensions do. Create hair tracks from extensions to change your style without spending a bundle.
Things You'll Need
Hair extensions
Extension thread
Extension needle
Decide how many tracks you want to create. Most hair tracks are between 4 to 8 inches long. To add volume, you can take a standard row of extensions and fold it. This allows you to get more volume per track. Most sections will need at least two tracks, so if you'd like to do the crown, back and sides of your hair, take this into account.
Fold the weft(which is the bundle of hair) of hair over in half. Align the ends so they are straight. Be sure your hair clip's teeth are facing up. Take one clip and place it at either end of the weft.
Thread your needle and create a knot. The hair clip will have holes along the top and bottom of it. Starting at one end, pull the needle through the hole, following with the thread until you reach the end. The knot will stop it from going any further. Pull tight so the attachment is secure and repeat this 3 to 4 times for a very secure track.
Repeat steps 3 and 4 on the other pieces of hair. Remember you'll need to attach a hair clip at either end of the weft, so the extension can grab your hair appropriately and rest secure on your head on both ends.
Apply the tracks. Section off your hair to apply the hair tracks. Be sure there is some natural hair leftover to fall over the track, thus making it blend into the hair evenly.