Adding a new medium to a classic art activity like painting is a great way to garner kids' excitement. Children love the shiny appearance of this homemade paint and, because it's edible, there are a variety of materials that can be used as a canvas. Start by painting on standard paper and then move on to toast, pancakes or cookies for a special treat.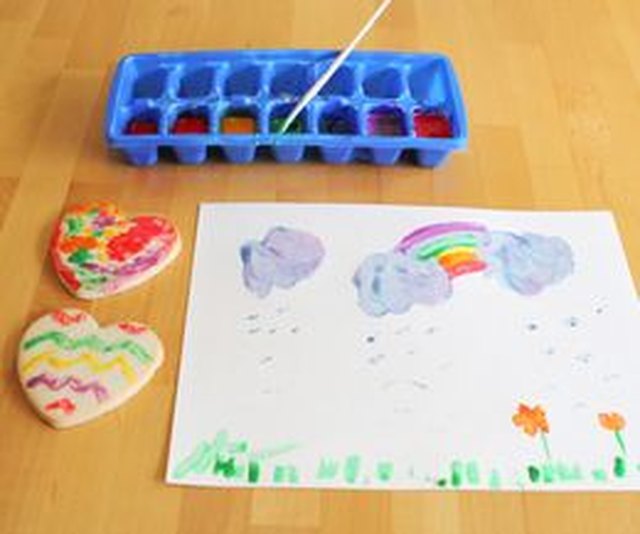 (Stephanie Morgan)
Things You'll Need
1 can of condensed milk

Ice cube tray

Food coloring

Toothpicks
Paint brush

Paper

Cookies
Step 1
For this project you'll need condensed milk, food coloring, a paint brush and something to paint. Please see the last slide for an itemized list of tools and materials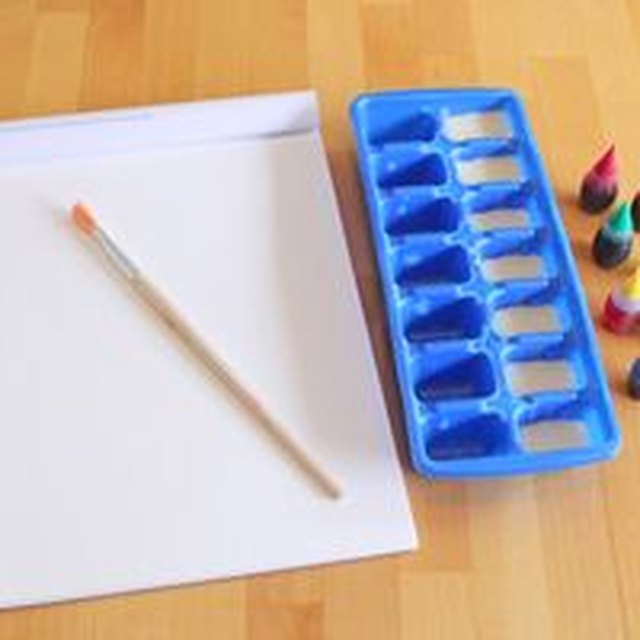 Stephanie Morgan
Step 2
Fill the ice cube compartments with condensed milk. Add a few drops of food coloring to each compartment and stir with a toothpick.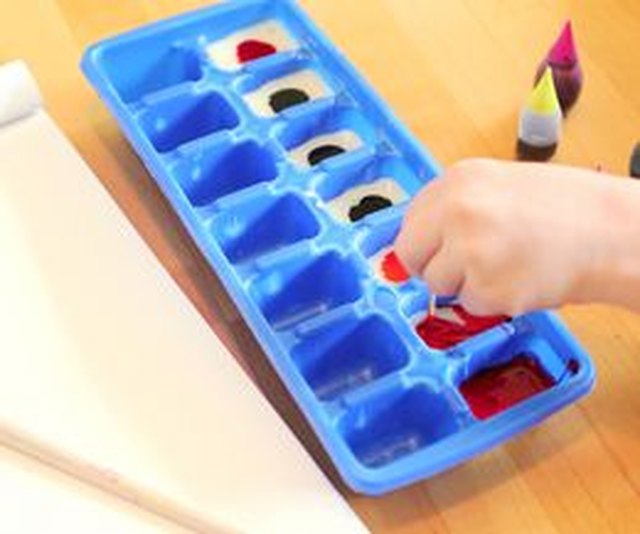 Stephanie Morgan
Step 3
Use a paint brush to apply the edible paint to paper. The paint can be applied using traditional brush strokes or by letting it drizzle onto the paper.
Stephanie Morgan
Step 4
The paint can also be applied to a variety of food surfaces using the same technique.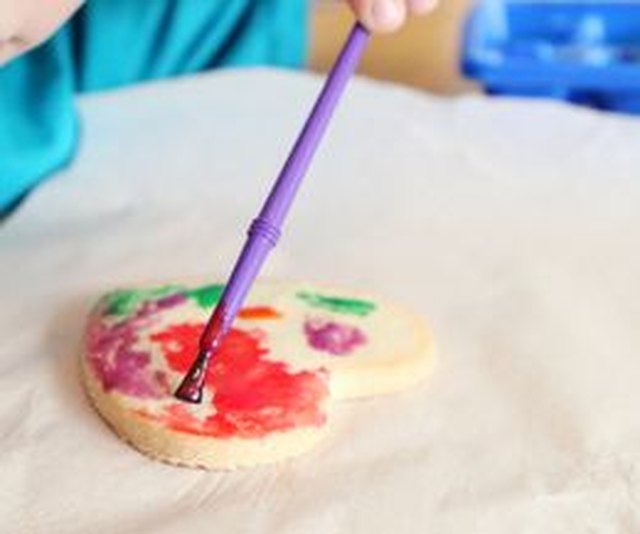 Stephanie Morgan
Tips & Warnings
Paper creations are not meant to be saved as the condensed milk will eventually spoil.
Promoted By Zergnet