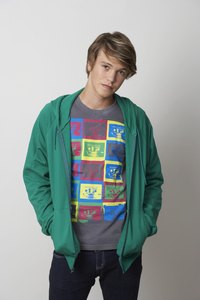 User-friendly software and high quality home printers have allowed everyone the opportunity to become a fashion designer. Screen-printing companies can take your files and transfer them to articles of clothing that you provide or purchase. If you prefer instant gratification, you can complete the entire process at home with heat transfer paper and an iron.
Things You'll Need
Computer
Design software
Four-color printer
Article of clothing
Heat transfer paper
Parchment paper
Iron
Using your favorite design software, create a graphic that suits your personal style.
Print the graphic in reverse on special heat transfer paper, which can be purchased at your local craft store. Follow the instructions that come with the paper to feed it properly into your printer.
Lay the heat transfer paper face down on the article of clothing that you wish to embellish with the graphic.
Cut a sheet of parchment paper to fit over the heat transfer paper and press both layers with a hot iron.
Make sure that you iron all sides of the heat transfer paper evenly, then let the clothing cool for 5 to 10 minutes.
Remove the parchment paper and slowly peel the backing of the heat transfer paper away from the article of clothing to reveal the graphic underneath.