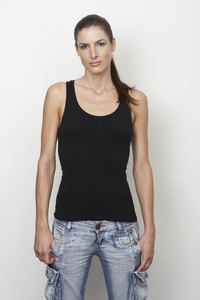 There's nothing like spilling oil on your favorite pair of jeans. Whether it's just a small amount or a large stain, it creates an unsightly dark spot. Whether it's cooking oil, bath oil or a mechanical oil, it is best combated with a simple detergent. Oil, considered a natural byproduct, is relatively easy to lift out of the fibers in clothing, especially when you treat the oil stain quickly. With a few simple steps, you can remove the oil stain from your jeans while doing the laundry and breathe easy.
Things You'll Need
Pour dishwashing liquid directly on the oil stain and rub it into your jeans with a washcloth. Let the detergent sit on the stain for a couple of hours to break up the oil. Like any stain, the quicker you react, the better chance you will have of removing it.
Rinse with very hot water. The hot water will help to break up the oil stain.
Wash the jeans in a regular wash cycle, using hot water.
Check to make sure that the oil stain is completely gone. If it's not, repeat the cycle.
Dry the jeans in the dryer after the stain is gone.