Porcelain floor tile is formed from fine porcelain clay fired at extremely high temperatures, resulting in a tile that is durable, moisture-resistant and exceptionally strong. Porcelain tiles are manufactured in unglazed, matte and polished finishes and are a popular choice for residential and commercial flooring applications. They are economical and available in a wide variety of colors and textures---even mimicking natural stone, such as slate and marble. Consider these pattern ideas when using porcelain floor tiles in your home.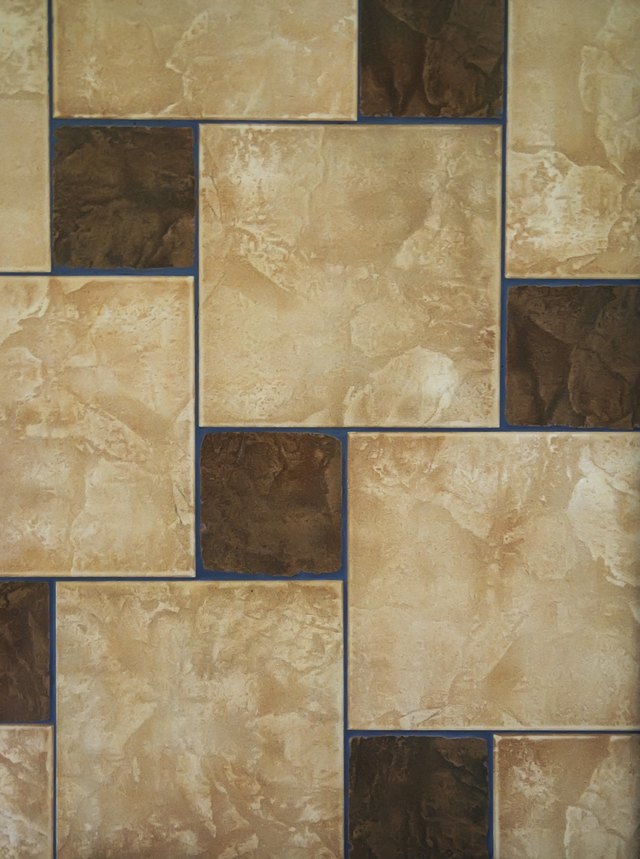 (Danila Bolshakov/Hemera/Getty Images)
Random tile placement is actually a carefully planned arrangement. This idea is accomplished by placing various-sized square and rectangular tiles in what would appear to be a random design, similar to working with the pieces of a jigsaw puzzle. Do a dry layout of the tiles on the floor prior to setting them in thin-set mortar. Setting up the random pattern is time-consuming, but the result is impressive.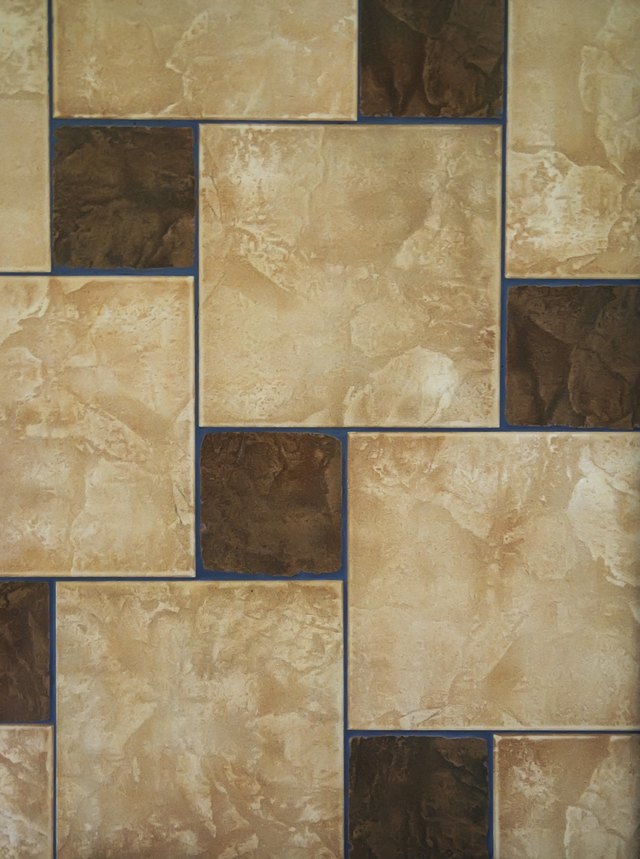 Danila Bolshakov/Hemera/Getty Images
Opus spicatum is an ancient paving technique consisting of rectangular, brick-shaped stones laid in a herringbone pattern, which has made the transition from landscaping to the interior of our homes as a popular floor tile pattern. Rectangular tiles forming a herringbone pattern can be set at 90- or 45-degree angles. This pattern is laid as single rows, or running courses of tile. Each tile is placed at a right angle to the previously set tile, visually creating a zigzag pattern.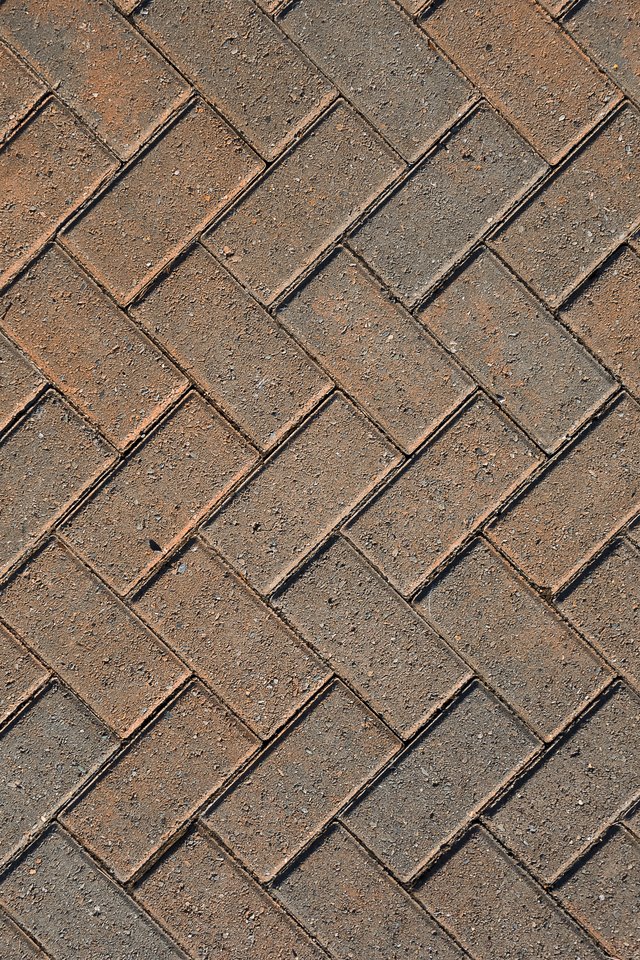 Foxtrot101/iStock/Getty Images
The grid layout is a simple pattern that allows the installer to easily determine the placement of each tile. It is achieved by stacking square tiles along horizontal and vertical grout lines. A grid pattern can be transformed into a checkerboard by using two alternating color tiles.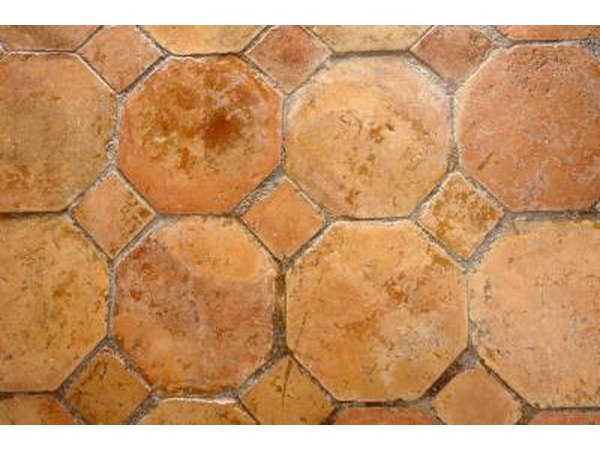 katsgraphicslv/iStock/Getty Images
A variation of the grid tile pattern is the diamond pattern. Instead of installing square tiles with the grout lines running vertically and horizontally, run the grout lines along a 45-degree angle to create interest and visually minimize the length of a narrow room like a foyer, bathroom or galley-style kitchen.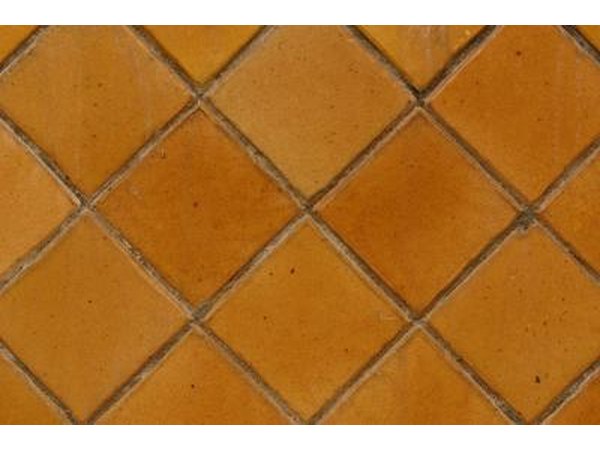 Jupiterimages/Photos.com/Getty Images
A basket-weave porcelain floor tile pattern consists of pairs of rectangular tiles that create a series of squares that alternate in direction. This pattern begins by stacking a pair of tiles horizontally and following that with a pair placed vertically against the side of the horizontal tiles. Then, set a horizontal pair below the vertical tiles and finish the course with a pair of vertical tiles below the original horizontal pair. Start the next course with a pair of vertically placed tiles above the first horizontal pair. The completed effect gives the illusion of interwoven tiles.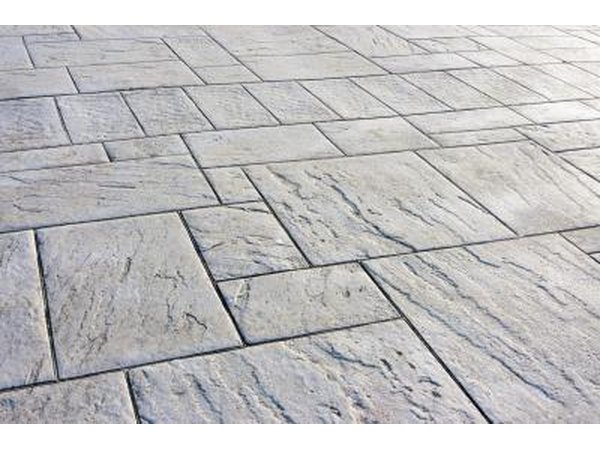 Mimadeo/iStock/Getty Images
A brickwork porcelain floor tile pattern is identical to the layout of a masonry wall. Tiles are laid in rows, rather than stacking one on top of the other. Each tile of subsequent rows is placed offset (tiles perfectly centered above or below the grout line of the previous course). The brickwork pattern can be accomplished with square or rectangular tiles.
ilbusca/iStock/Getty Images
Promoted By Zergnet