Purchasing fancy specialty supplies is not necessary when starting a bakery. As a small business owner, one of your main priorities should be keeping your start-up costs low. Purchasing only the basic necessary supplies will allow you to keep start-up costs down and turn a profit sooner while still creating quality baked goods for your customers.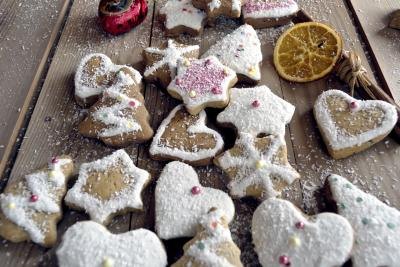 (yanzappa/iStock/Getty Images)
Product display cases allow you to visually tempt your customers with your decadent desserts; ideally, this will prompt them to make a purchase. The types of cases are dry cases, heated cases and refrigerated cases. Dry cases house baked goods that don't necessarily require a temperature to stay in peak condition. Heated cases and refrigerated cases house confections that must be kept at specific temperatures to remain edible and attractive.
Hemera Technologies/Photos.com/Getty Images
All bakeries need small-ware baking supplies: cake pans, candy molds, muffin tins and cake decorating supplies. Due to the high production volume, bakeries must use commercial-sized pans, candy molds and muffin tins, which produce a higher number of items per batch. Specialty cake decorating supplies include airbrushing machines, cake dowels, decorating stands, pastry bags and tips and icing spatulas.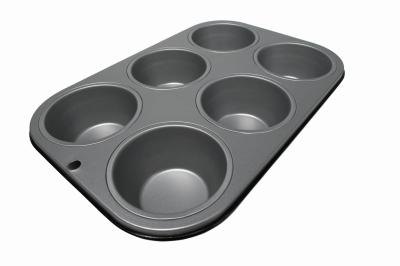 Stockbyte/Stockbyte/Getty Images
Bakery mixers are used to mix cake batter, cookie dough, bread dough, frosting and other specialty items. Bakeries use two kinds of mixers, spiral and planetary. Generally, bakeries that only serve sweet treats, such as cakes and small confections, only need planetary mixers, which are used to mix all types of bakery treats. Bakeries that focus on more substantial items, such as breakfast bagels, breads and pizza, use spiral mixers, which are specifically intended to mix dough.
Jupiterimages/Photos.com/Getty Images
If you're running a bakery, having at least one oven in your kitchen is a given. Choose your oven based on the types of goods you're hoping to produce. If you are opening a breakfast bakery that serves only small breads, such as bagels and muffins, choose a revolving oven.
If you planning on opening a cupcakery, the ideal oven is a rack oven, allowing you to easily roll at least one rack at a time into the oven without having to spend time loading and unloading trays. If you're opening an Italian bakery that focuses on savory breads and pizzas, you'll want a deck oven are tailored towards baking breads and pizzas.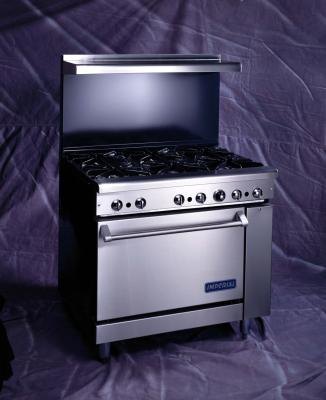 Jupiterimages/Stockbyte/Getty Images
Packaging is often an afterthought to bakery owners. However, providing your customers with packaging that is comfortable to carry and safe enough to transport their purchase is essential. Don't just use a cake box to package every purchase made at your bakery, use the proper packaging to ensure that the goods will stay in peak condition. Specialty boxes to have on hand are cardboard cupcake carriers and small confection boxes for goods like cookies and pastries. Additionally, you can use your packaging to brand your bakery. Pay a few extra dollars to have your logo printed on all of your packaging items to embed your bakery's name into the minds of customers and recipients of the baked goods.
SeanvanTonder/iStock/Getty Images
Promoted By Zergnet