Soul food, put simply, is Southern black food. Culinarily speaking it's comprised of cheap cuts of meat -- inexpensive, filling staples such as corn and beans and nutrition-packed vegetables that could be grown in a small garden plot, such as dark leafy greens, okra and sweet potatoes. Soul food has a reputation for being fatty and unhealthy, but while it's often calorie-dense, it's also packed with nutrition. A soul food menu will usually consist of a protein centerpiece flanked by a variety of sides.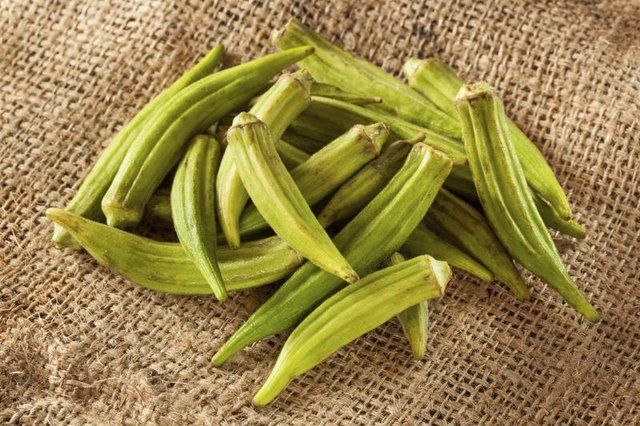 (bhofack2/iStock/Getty Images)
Many soul food main dishes make use of parts of the pig that would otherwise go to waste, such as the feet -- sometimes known as trotters -- hocks, jowls or ears. In other words, soul food pioneered nose-to-tail eating. Chitlins, a famous soul food specialty, is made from the pig's intestines, which are carefully washed and then boiled or fried. Trotters may be pickled or, like ham hocks, braised slowly, often with greens in the pot. Strips of hog jowl are often fried like bacon; sometimes, also like bacon, they are used to season a pot of beans or greens instead of being served separately. Pig ears can be fried or boiled and smothered in gravy.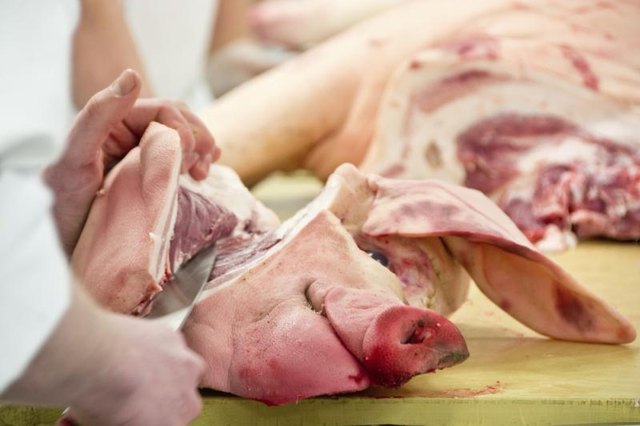 ErikaMitchell/iStock/Getty Images
Fried chicken is an iconic soul food dish. Chicken pieces are breaded with a seasoned mixture of flour and spices or else coated with a batter and then pan-fried or deep-fried until brown and crisp. Fried chicken isn't the only poultry standard on the soul food table, however. Chicken gizzards and livers can be breaded and fried, too, or incorporated into dishes such as dirty rice. Smoked turkey parts sometimes substitute for ham hocks and similar pork products in various soul food dishes.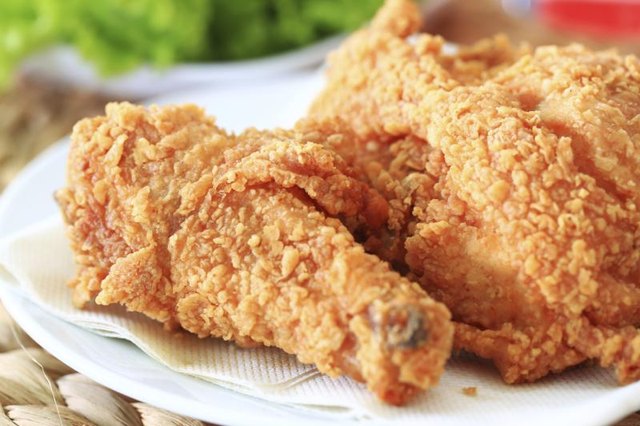 harikarn/iStock/Getty Images
Black-eyed peas, despite their name, are actually a bean, and are a mainstay of the soul food table. Black-eyed peas and rice makes up the well-known dish Hoppin' John, traditionally eaten for luck on New Year's Day. Pinto beans, red beans and other bean varieties are often cooked with a ham hock or other smoked pork product and served in their flavorful "pot liquor" as a side dish.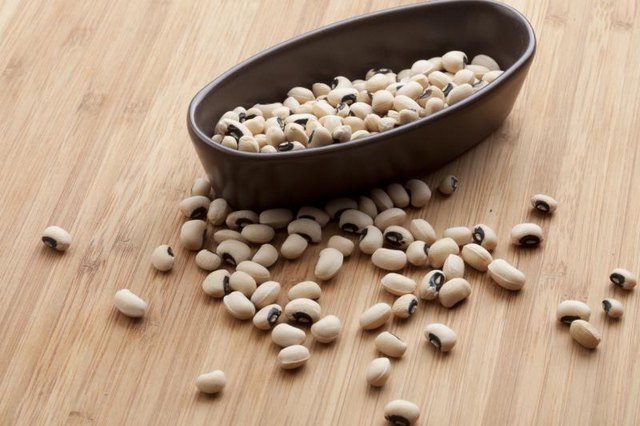 bulentumut/iStock/Getty Images
Long-cooked greens may be the best-known vegetable dish in the soul food pantheon; the greens can consist of anything from collards, mustard greens and turnip greens to kale to dandelion greens. Sauteed cabbage makes for a simple vegetable side dish as well. Sweet potatoes may be boiled or baked with a sweet "candied" glaze, or they may be served as a mash or puree. Okra, breaded and deep-fried, is a soul food favorite. Soul food is quite compatible with a vegetarian diet; cook a variety of these vegetable sides without adding any flavoring meats and serve with beans for protein and a wedge of cornbread.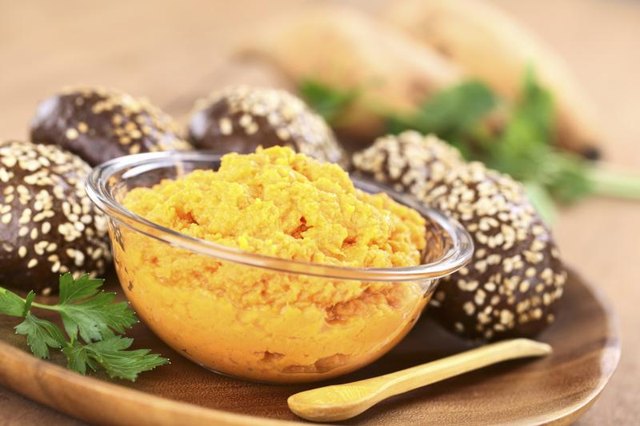 Ildiko Papp/iStock/Getty Images
Corn meal is a stale soul food ingredient. It's used to make cornbread, which is the basic bread of choice on the soul food menu. It's also the basis for cooked grits -- basically, cornmeal mush. Grits can be topped with gravy, braised meats or just served plain with butter. Cornmeal can also be formed into balls and deep-fried to make hush puppies.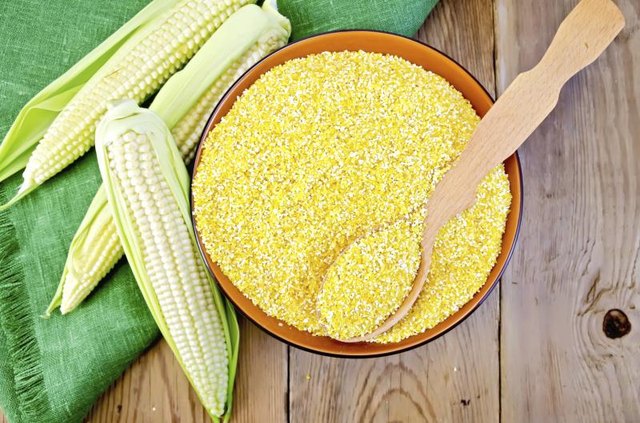 rezkrr/iStock/Getty Images
A soul food menu would not be complete without at least one dessert. Sweet potato or pecan pie is a favorite; so are bundt cakes baked with soda, such as Sock It To Me Cake. Multi-layer cakes may be baked for special occasions. Peach cobbler is a seasonal summer dessert. Banana pudding, often made with vanilla wafers, can be served any time of the year.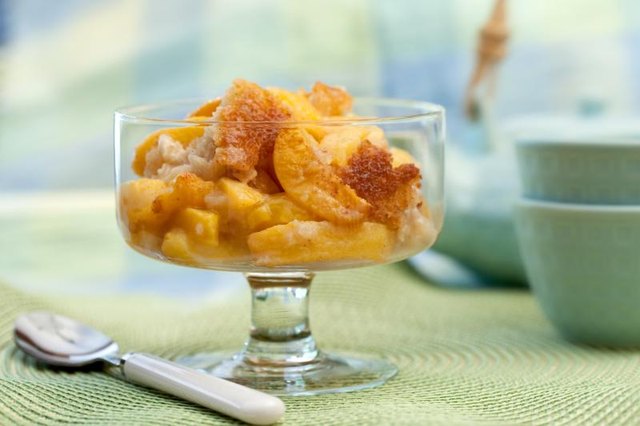 lorraine kourafas/iStock/Getty Images
Hog and Hominy; Frederick Opie
Soul Food; Adrian Miller
Promoted By Zergnet