LEGO plastic building bricks have remained a favorite among the young and young at heart for decades. If you have a devout LEGO enthusiast in your life, what better way to commemorate that person's special day than by creating a LEGO-themed birthday cake? LEGO products can inspire a variety of cakes suitable for both the expert baker and the novice.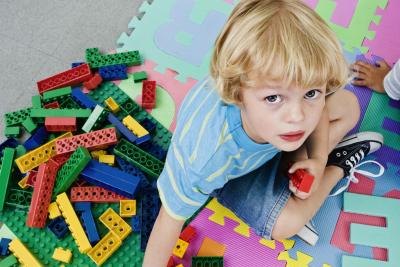 (Jupiterimages/Goodshoot/Getty Images)
One easy way to create a LEGO-themed cake is to simply decorate a finished cake with LEGO scenes and creations made from real LEGOs. Build some small structures, or borrow some ready-made buildings and accessories from LEGO playset kits and arrange these on the top of a sheet cake frosted with colors to correspond.
If you're particularly handy with gum paste sculpting, you can replace the plastic pieces with representations made from paste, allowing your cake to remain entirely edible.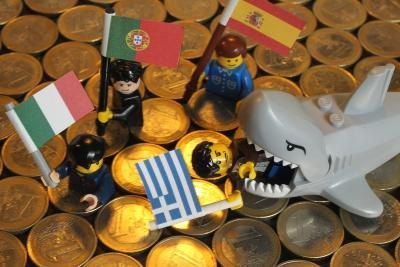 Sean Gallup/Getty Images News/Getty Images
You can also build a cake in the shape of a giant LEGO brick (or a couple of bricks stacked together). You can bake your cake in a special cake mold designed to be shaped like a series of LEGO bricks (see Reference), or construct your own LEGO shape from scratch. Start with a rectangular sheet cake baked in a standard pan and build a cake at least 4 inches high (you may need to use double layers, depending on the size of your pan). Make smaller disks of cake by cutting them from another sheet cake, or make cupcakes and cut the bottoms off. Place these disks on the rectangle cake before frosting.
For best results, consider using a fondant frosting or freezing your icing in sheets before you cover the cake. This will help you achieve the smooth, even look of plastic in the texture of your frosted cake.
Oli Scarff/Getty Images News/Getty Images
The bright, eye-popping logo of the LEGO company looks appealing when rendered in frosting or fondant, whether you decide to hand frost it or use a computer frosting transfer. You can base your cake design around this image, or just add it to the other features of your LEGO cake.
Creatas/Creatas/Getty Images
A variety of edible candies are made in the shape of LEGO-like blocks, including hard candies and gummi candies. These treats are often found in bulk candy stores, especially those that sell novelty candy. The hard versions of these candies are actually designed to be functioning building blocks, so that you can use them to create complex, edible designs to sit on top of a birthday cake as well as build a shell or border around a cake as part of the icing. You can also use both hard and gummi building block candies to decorate LEGO birthday cake cupcakes. Simply place a single block on each small cake.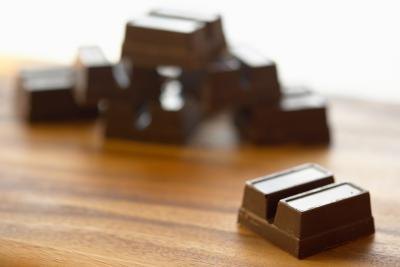 Jupiterimages/Photos.com/Getty Images
Promoted By Zergnet