Birthday celebrations for men take on a variety of forms. The interests and hobbies of the guest of honor often guide the planning of birthday activities - but interests of his friends should also be taken into consideration. Celebrations can range from large parties with all of his friends to a small, intimate event for close friends and family.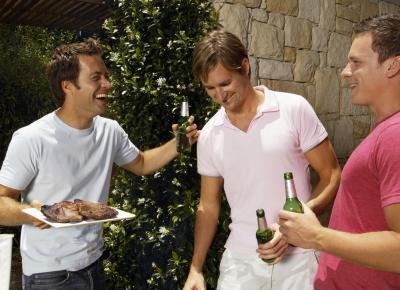 (Kane Skennar/Digital Vision/Getty Images)
Organize a poker night as a birthday celebration for a fan of gambling or Vegas. Send a playing card or poker chip along with the party invitations. Decorate the party area in the Vegas casino theme. Serve appetizers and snacks that the party guests can eat while playing poker. Decorate a sheet cake to look like a large playing card, or use a round cake to make a poker chip cake. Provide cigars, customized poker chips or playing cards for the guests.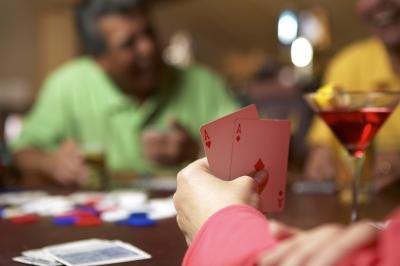 Creatas/Creatas/Getty Images
Sports fans will enjoy a birthday celebration at a local sporting event. Purchase tickets to an event featuring the guest of honor's favorite sports team. Invite friends along for the event. Rent a VIP box at the event if it falls within the party budget. This will allow his friends to enjoy the sporting event and socialize.
Another sports-themed option is to host a baseball game, golf outing or other sporting event in which his friends can participate. Add a little surprise to the birthday celebration by asking his friends to show up early. When he arrives for a quiet game of golf, his friends can surprise him for a group game. Organize a celebratory dinner or round of drinks after the game.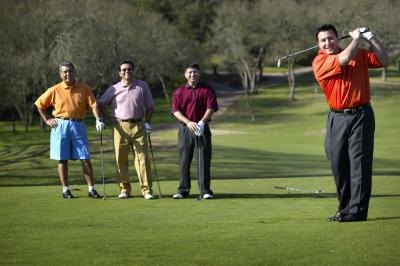 Creatas/Creatas/Getty Images
Host a barbecue for a man's birthday celebration. Tie a card with the party information to a sample-sized bottle of barbecue sauce for a unique party invitation. Give the guest of honor the night off from the grill. Assign someone else the task of grilling his favorite meat. Invite the guest of honor's close friends and family to the barbecue. Provide outdoor games and entertainment, along with his favorite music. Move the barbecue to a park or recreation area if you need more room.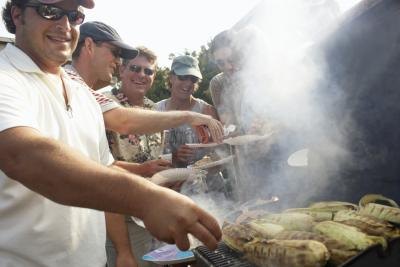 Christopher Robbins/Digital Vision/Getty Images
Plan the birthday celebration around local live entertainment. Consider the type of live entertainment that interests the guest of honor. Ideas for birthday celebrations include a performance of his favorite local band, a play or an art event. Invite others to join you at the event, or keep the celebration small. The guest of honor will appreciate spending his birthday at one of his favorite entertainment venues.
NA/Photos.com/Getty Images
Promoted By Zergnet