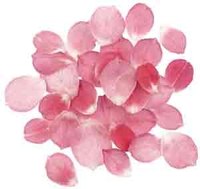 A great way to relieve the stress of the day is a nice foot bath. There are many ingredients you can add to the water to make your foot soak relaxing. Giving yourself a rose petal foot soak will help you unwind and make your achy feet feel better. This is an easy recipe to make at home.
Ingredients
For a rose petal foot soak, you will need 2 tbsp. of sea salt and 1 tbsp. of Epsom salt. The salts will exfoliate your skin. You will also need 1 tbsp. of baking soda, three drops of rose geranium essential oil and 12 drops of lavender essential oil. The oils are good for smoothing and softening your feet. Also, the lavender has a calming effect on the body. Last, you need 1 to 2 cups of fresh or dried rose petals. The rose petals will add a lovely scent to the water.
Blending
Fill a large bowl or basin (big enough for your feet) with hot water. First, mix the salts and baking soda into the bowl. Then add the oils to the foot bath, and stir around. Finally, put the rose petals into the foot bath.
Relax
Once you have put your mixture together, it's time to sit back and relax. Place your feet into the bowl and soak your feet for 20 to 30 minutes. Put on some relaxing music and light a few aromatherapy candles. Close your eyes and clear your mind of the day's stress. Take some deep breaths and enjoy the foot bath.