Whether you want to run a 5K, keep up with your kids, or just live a long healthy life, heart health is key. And your lifestyle choices — especially the foods you eat — go a long way to keeping your cardiovascular system healthy and staving off heart disease.
And while you probably know the basics of heart-healthy eating — plenty of fruits and veggies, lean proteins — some foods are especially good for your heart. Read on to see our seven favorites, and which heart-healthy recipes they work best in!
Artichokes
Fruits and veggies should make up the base of your diet when you're eating for heart health, and the higher fiber the veggie, the better it is for your heart. That's because fiber helps control your cholesterol levels. Fiber can bind with cholesterol within your digestive tract and helps flush it from your body, lowering your total cholesterol levels. Each large artichoke supplies about 9 grams of fiber, which represents an impressive 35 percent of your daily fiber needs.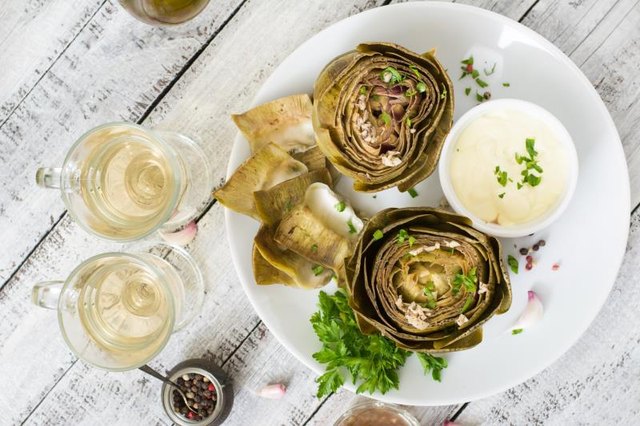 Cook artichokes yourself using this handy guide, or add low-sodium canned artichoke hearts to pizzas, casseroles and salads.
Potatoes
Potatoes get a bad rap, but they're healthier than you think. In addition to beneficial fiber, potatoes are a fantastic source of potassium, packing in 27 percent of your daily potassium needs in each medium potato. Potassium helps lower your blood pressure, and a diet rich in the mineral helps protect against hypertension, a risk factor for heart disease.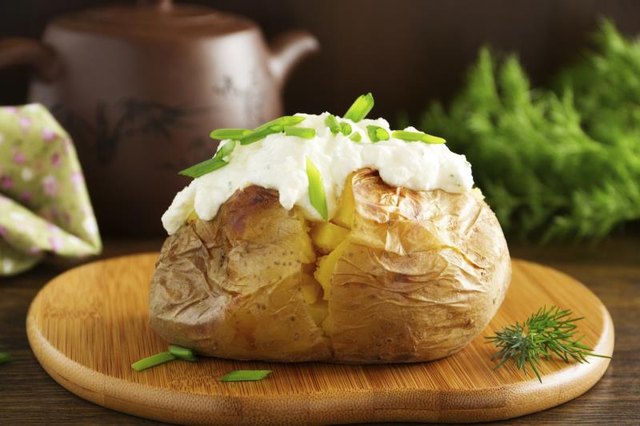 Just make sure to keep your toppings heart-healthy as well. Top your perfectly-cooked baked potatoes with Greek yogurt and fresh chopped herbs, or with a mixture of fresh veggies and a half-ounce of low-fat cheese. (Also, for quick "baked" potatoes, try cooking them in an Instant Pot!)
Tilapia
Getting enough protein maintains your immunity, nourishes your muscles and keeps your bones strong and healthy — but choosing the wrong proteins (like fatty steak or processed meats) can negatively affect your heart. Make a heart-healthy choice by picking up tilapia. As a lean fish, tilapia is low in fat — but the fat it does have is primarily healthy unsaturated fats, which help improve your blood cholesterol.
Make perfectly-seasoned baked tilapia using this guide, and check out these four healthy tilapia recipes for inspiration.
Blackberries and Raspberries
Virtually any fruit is great for your heart health, but raspberries and blackberries are your best bets. For one thing, they're loaded with more fiber than most berries, supplying about 30 percent of your daily fiber needs in each cup. They're also among the potent sources of anthocyanins, a family of antioxidants proven to lower your cardiovascular disease risk.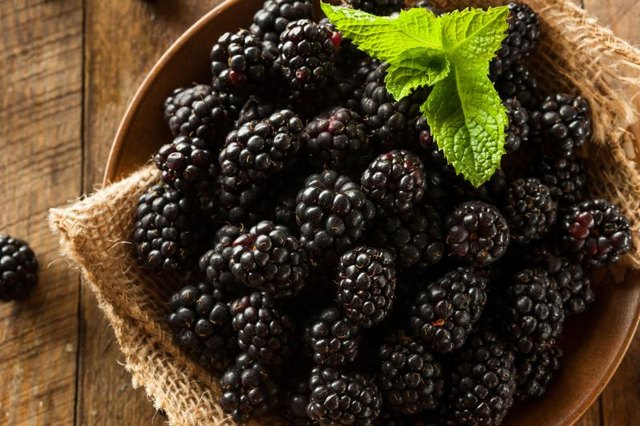 Start your day off right with a parfait made from berries and Greek yogurt (homemade, if you're feeling ambitious!), enjoy the berries on their own as a snack, or blend them with balsamic vinegar and olive oil for a healthy sweet-tart salad dressing.
Tomatoes
Is there any health dish that says "summer" like a salad piled high with tomatoes fresh from the garden? No, there is not. And your heart will thank you for adding an extra serving (or two) to your plate. Tomatoes get their red color from an antioxidant called lycopene, a nutrient that may lower your cardiovascular disease risk. Other studies show that lycopene can help combat high blood pressure, lower the "bad" cholesterol in your bloodstream, and reduce homocysteine, a compound linked to heart disease.
Lycopene is best absorbed from tomatoes that have been cooked, so whip up a batch of tasty tomato soup or tomato sauce for heart-healthy weeknight dinners.
Soy
If you're looking to include more protein in a heart-healthy diet, give soy products — like tofu, tempeh and soy milk — a try. Soy is one of the only plant-based proteins that has all the amino acids you need for healthy tissue (most plant sources are missing at least one). And subbing in soy in place of animal-derived proteins, like red meat, lowers your cholesterol and your cardiovascular disease risk.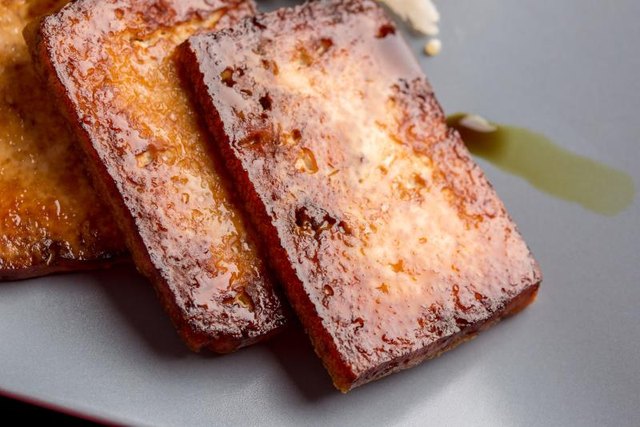 Use soy milk anywhere you'd use almond or dairy milk (we recommend this berry-licious smoothie), and make a basic tofu stir fry with your favorite seasonal veggies using this guide.
What Do You Think?
Did your favorite heart-healthy food make the list? Which recipe are you tempted to try first? Tell us about it in the comments!