Not all weddings have to be formal, modern affairs. For the couple who's country at heart, a rustic wedding offers an opportunity to inject the newlyweds' personality into the ceremony and reception. When choosing a venue, decor, attire and food, think about the comforts of the country for inspiration.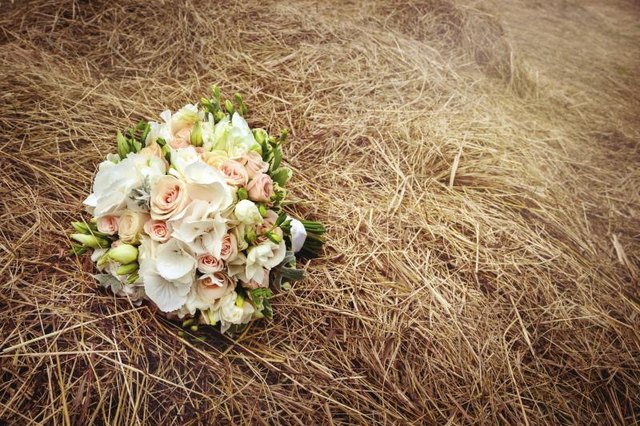 (DariaZu/iStock/Getty Images)
While you can tailor any venue toward a country-themed wedding, the event also lends itself to some nontraditional venues. Look for local farms, horse ranches or barns that host weddings; some barns have been built specifically for this purpose. Other country wedding venues include a local park or garden, or even the country home that your family vacationed at every summer while you were growing up. Keep in mind that when you book a wedding at a venue that doesn't typically host weddings you will probably incur extra costs because you have to rent tables, chairs, barware, dinnerware and other essentials that more traditional wedding venues already own.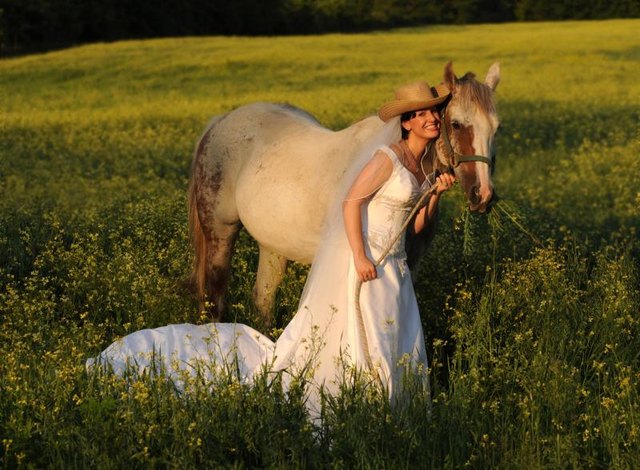 Ken Love/iStock/Getty Images
Pull inspiration for decor from the country landscape, utilizing what's found naturally nearby. The feathery ends of wheat provide an extra visual intrigue in a centerpiece of wildflowers or woven into wreaths to decorate the ceremony entryway. Use slices of tree trunk as the base of the centerpieces or as signage; for example, a large slab of wood propped up on a table can display a drink menu or point the way to the gift table. Additional rustic country decor ideas include using tailored burlap runners on the tables or burlap bows on the chairs, as well as strategically placed bales of hay and bouquets of wildflowers.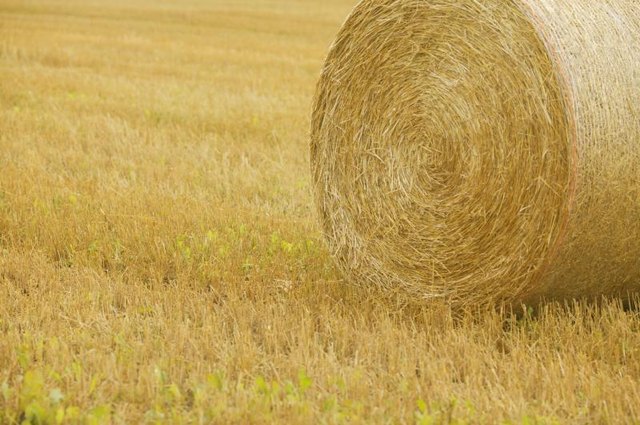 Design Pics/Design Pics/Getty Images
Much of a wedding reception revolves around a delicious lunch or dinner spread, complete with a wedding cake or other decadent desserts. While you could stick with the standard chicken-or-fish entree options, a country wedding calls for any number of down-home country dishes. Offer a traditional barbecue -- not the hamburger and hot dog kind, but rather a spread of pulled pork, slow-cooked greens, macaroni and cheese and baked beans. If you prefer to stick with a more formal dinner option, swap standard steak for a more unusual protein that you might find in the country, such as elk or venison. For dessert, offer an array of wedding pies instead or -- or in addition to -- the standard wedding cake.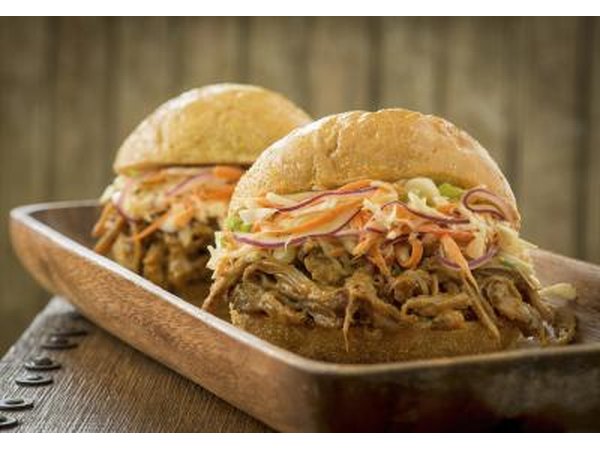 AdrianPope/iStock/Getty Images
To fit in with your surroundings, choose a wedding gown with a sleeker silhouette -- versus a large ball gown more at home in a hotel ballroom -- that doesn't have a long train that would quickly get dirty in a country setting. Under your dress, don your favorite pair of cowboy boots. Suit the groom and groomsmen in crisp button-downs, vests and dark blue jeans or, for a little more dressy look, khakis. Top it off with a cowboy hat on each guy.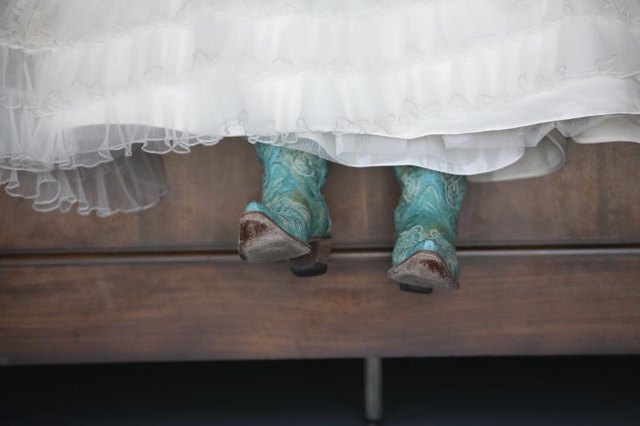 callynth/iStock/Getty Images
Promoted By Zergnet