A formal dining room is no longer a standard feature of most of today's new homes. Those who choose to have a home with a formal dining room announce their intention to treat guests with style and class. A well-appointed dining room adds to the ambiance of dinner parties. The walls of your formal dining room can be painted to soothe, inspire or energize your guests.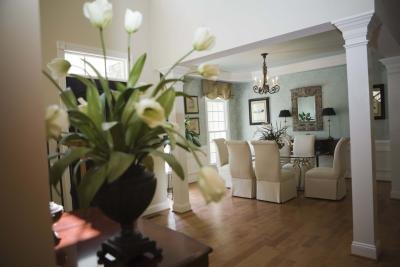 (Jupiterimages/Stockbyte/Getty Images)
The Paint Quality Institute recommends that before painting an interior wall that you "assess your fixed assets. Consider those items that will not be painted or changed: upholstered furniture, drapes, carpets, and floors." Also consider the wood or paint finish of your furniture. If you have a service of formal china that you bring out for guests, keep its colors and patterns in mind when choosing paint.
Monkey Business Images/Monkey Business/Getty Images
Are you a gourmet, a traditional cook or an explorer of exotic cuisines? Do you entertain adults, children or business contacts? Consider your audience and your style before making decorative choices. You may love lime green, but will you be excited about having your boss over to dinner in your wild room? Do you love to cook spicy Asian food? Your guests may find it odd to eat Pad Thai in a room that looks like an English country manor.
Traditional paint color choices for a formal dining room include sedate neutrals such as whites, creams and browns. Other classic choices include rich reds with a brown undertone, French blue and hunter green. Generally these colors accompany a room with English or French-influenced furniture, formal draperies and accents of gold or silver.
Gordon Swanson/iStock/Getty Images
The modern formal dining room has sleek lines and minimal ornamentation. It typically features a neutral wall color like a gray, taupe or muted aubergine. If a dining room also displays modern art, it may have white or off-white walls to better show off the work of artists. A modern formal dining room will often have accents of silver or black. It's important to note, however, that black should be reserved only for trim. An entire black room is overwhelming.
Design_Lounge/iStock/Getty Images
If you and your family love to be in nature or are drawn to environmental issues, you might consider a room that's "gone green." Walls the color of new spring grass are a lovely accent for lighter natural woods like bambo, rattan or maple. If you're an exotic cook, you can also consider bringing in color choices that honor your favored traditions. Consider shades drawn from bright tropical fruits, jungle foliage and flowers or desert landscapes. When decorating in a natural or exotic palette, avoid white ceilings and trim. It will dilute the impact and authenticity of your design. Instead do your trim or ceiling in the same color, a contrasting color or a natural wood finish.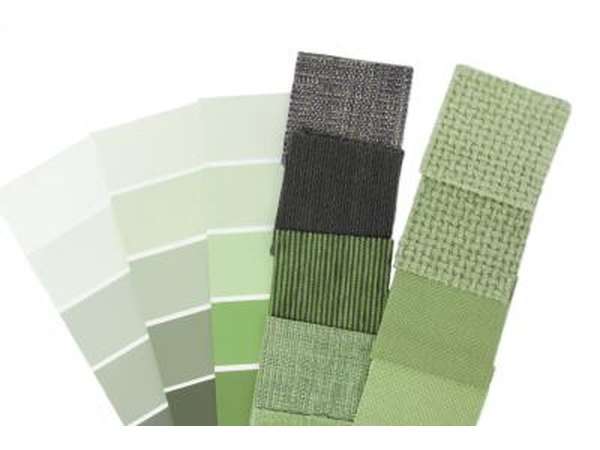 severija/iStock/Getty Images
Promoted By Zergnet